Welcome to ÜberProAudio - your definitive source for all things Pro Audio. Learn about cool music gear, instruments, studio recording tips, musicians, and much more! Checkout our famous "Who Plays What" section to find out the news on what your favorite musicians use for gear in their rigs.

Search the Site
Uber Facebook
"Like Us" and get updates when we post new rig pages!
Latest Comments
Uber Twitter


Reviews
Details

Parent Category: Articles
Category: Reviews
Last Updated on Tuesday, 14 May 2013 14:35
Published on Tuesday, 14 May 2013 14:34
Peerless Guitars may be a name that isn't as recognizable in the United States as some other big brands, but you are likely already very familiar with their work. Since 1970 Peerless, headquartered in Korea, has been producing very high quality guitars for manufacturers including Epiphone and Gretsch.  In 2007 Peerless began releasing carved archtop guitars under its own name. The company purchases raw materials and lumber and does all the building, assembly and finish work in their own facility. It really is a "soup to nuts" operation, where they handle all aspects of the guitar building process, leading to some quality guitars.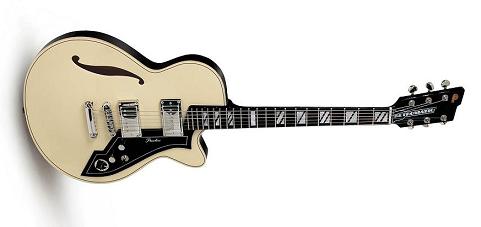 Details

Parent Category: Articles
Category: Reviews
Last Updated on Monday, 03 June 2013 20:48
Published on Tuesday, 16 April 2013 14:14

- Reviewed by Kevin Williams
The term "budget friendly" is all too often a synonym for crap in the ocean of instrument choices but recently I came across a find that has me re-evaluating that mindset. For quite some time I have been on the lookout for a guitar I could commit to an open tuning in an effort to improve my embarrassing excuse for slide playing. The idea fueling the mindset was that if I left one axe dedicated to playing slide then I would do more of it, thereby improving my ability. So when the moment came that I saw a unique looking instrument (an appearance along the lines of a Fender Mustang or Jazzmaster) with P-90 pickups with a very affordable price tag I jumped at the opportunity to see if this instrument and I could make some music together.

Details

Parent Category: Articles
Category: Reviews
Last Updated on Wednesday, 12 September 2012 20:15
Published on Friday, 29 April 2011 14:45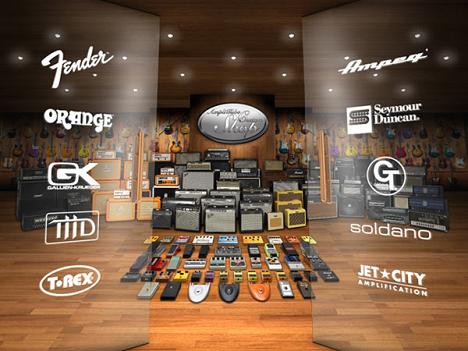 IK Multimedia recently came to market with a new version of AmpliTube that includes the "Custom Shop". The new 3.5 version of AmpliTube not only gives you guitar and bass players full access to the new Custom Shop but also offers some other cool features including 64-bit plug-in compatibility, an improved preset browser with full graphical display of the rig, 4,000 new "patch" slots that store controller information with the presets, improved integration with IK's range of controllers, improved MIDI control, "sequences" for organizing live playing presets and more.

Details

Parent Category: Articles
Category: Reviews
Last Updated on Monday, 04 March 2013 16:01
Published on Monday, 04 March 2013 15:54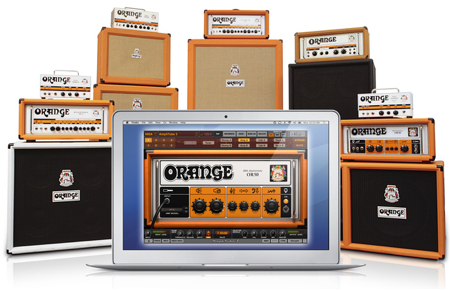 It's well known that we are fans of IK Multimedia's AmpliTube modeling software. With that said we were delighted to see that Amplitube is selling their beefy set of Orange amp and cab models as one package for AmpliTube. Orange amps are one of our favorites so we had to give some of the certified digital amp and cab models a try. Below you can listen to a couple samples we recorded, check out the settings we used inside the software, and view the press release. Enjoy!
Details

Parent Category: Articles
Category: Reviews
Last Updated on Thursday, 28 February 2013 19:34
Published on Monday, 13 September 2010 13:58
This summer SANYO came out with a cool new gadget for musicians, called the "Pedal Juice". SANYO may not be a name we all instantly associate with gear for our guitar rig, but they are a leader in rechargeable battery technology, which makes them a great company to design a product like this. In short, the Pedal Juice is a 9v DC Rechargeable Lithium-Ion battery device. Let's talk more about what that means, what it does, and check out some pictures we took of the product.