Welcome to ÜberProAudio - your definitive source for all things Pro Audio. Learn about cool music gear, instruments, studio recording tips, musicians, and much more! Checkout our famous "Who Plays What" section to find out the news on what your favorite musicians use for gear in their rigs.

Search the Site
Uber Facebook
"Like Us" and get updates when we post new rig pages!
Latest Comments
Uber Twitter


Interviews
Check this section out for interviews with musicians, studio owners, recording engineers, producers, music store workers, band members, and more!
Details

Published on Tuesday, 29 September 2015 13:00
El Hefe from NOFX sits down with Josh from UberProAudio and gives an amazing interview in August 2015. The guys chat about guitars, gear, and more!


Details

Published on Tuesday, 13 August 2013 13:44
Up and coming blues rock sensation Jared James Nichols is a young gun who has us really excited. The Wisconsin-born, Los Angeles-based singer, writer and guitarist's new EP Old Glory & The Wild Revival channels blues grit and gusto through bombastic arena-size rock 'n' roll. It's raw, raucous and righteously real and was recorded with engineer Warren Huart (Aerosmith). UberProAudio talked to Jared about the new album, his guitar gear, and more!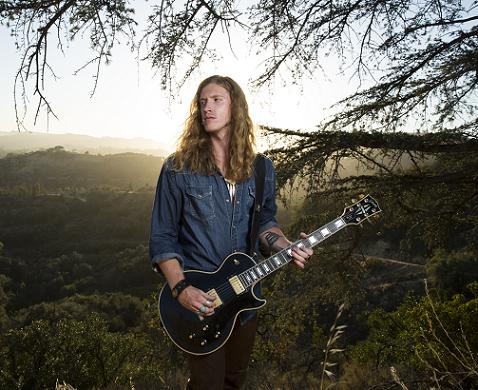 Details

Published on Tuesday, 26 March 2013 14:04
Fusing together elements of hard rock, blues and even bits of classical, Heaven & Earth create a potent blend of high-powered anthems, melodic rockers and introspective ballads that evoke the spirit of a magical era. Tapping into the methodology and madness of old-school rock with a new-school attitude, Heaven & Earth are shaking their classic rock roots down to the very core on their newest effort, Dig (Quarto Valley Records). UberProAudio had a chance to check in with the bands guitarist and founder Stuart Smith. We discuss the new album and all of Stuart's guitar gear!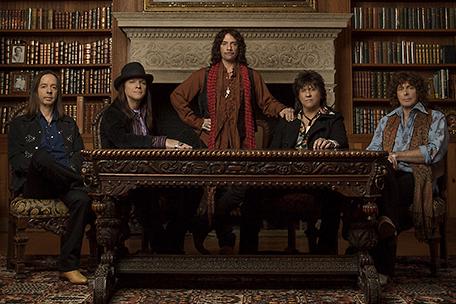 Details

Published on Monday, 18 February 2013 15:57
Pioneers of prog Yes are prepping for a North American tour with the intent to perform three milestone albums from beginning to end—The Yes Album, Close to the Edge, and Going for the One - and we had a chance to rap with Chris Squire all about it.  For those of you looking for more specific details about Chris' rig, these can be answered by visiting http://www.chrissquire.com and you can find out how close they'll be coming to you by heading over www.yesworld.com and checking the tour schedule.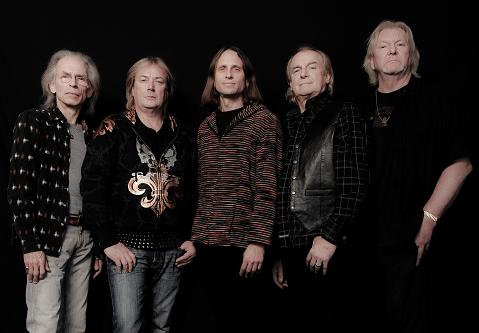 Details

Published on Tuesday, 18 December 2012 19:04
Rival Sons are a raucous, maximum-blues-infused, hard rock band, which explode with the rhythm and roughness of some of the greatest rock acts of all time. These guys have played shows with some of rocks greatest acts, like - AC/DC, Alice Cooper, Kid Rock and more. They also recently were awarded "Breakthrough Artist" at this years Classic Rock Awards show. UberProAudio had the chance to chat with guitarist Scott Holiday about the bands upcoming new album "Head Down" and all of his guitar gear!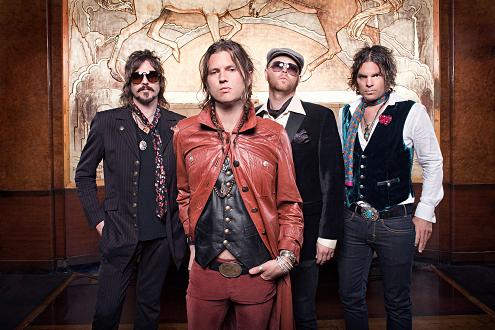 Details

Published on Tuesday, 16 October 2012 14:27
Dusty Redmon, guitar player in the band The Almost, will always hold a special place in our hearts - back in 2009 he was the first pro guitar player that UberProAudio ever did an interview with. Now, 3 years later, we check in with Dusty to find out what guitar gear he has been using in his guitar rig, whether he got the gear on his wish list, and what he has been up to with his band.