Details

Category: Who Plays What
Last Updated on Tuesday, 16 July 2013 17:15
Published on Thursday, 04 March 2010 09:12
Ian D'Sa is a guitar player in the Canadian band Billy Talent.

Let's take a look at some of the gear and equipment that has been seen in IAn's guitar rig.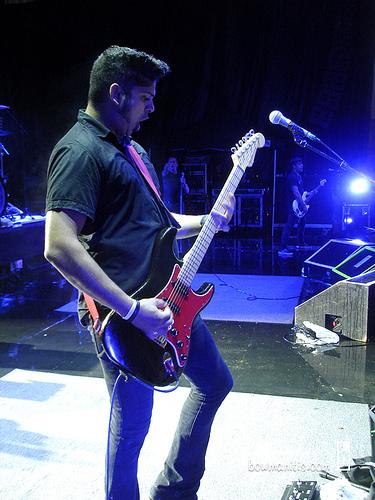 Click the gear images for more info and specs at Musician's Friend and other Useful Sites
Checkout our Video Interview with Ian D'Sa for more rig details!
Guitars
- Fender "Fat Strat" Deluxe American HH with Humbucker pick-up (black. diy red pickguard. Maple neck. This is his main live guitar. Has two of these. Atomic pickups, and one has hot rod pickups)

- Fender Stratocaster HSS - white with black pickguard and maple neck. Red maple leaf on it.
- '52 reissue buttersctoch telecaster ("Crispy chicken") He has two of these, other is called "Backup Chicken". Uses them in the studio.

- Fender Jazzmaster (clean)

- Gibson  '79 Silverburst Les Pauls

- Gibson '57 and/or '58 Junior (heavy. Used in studio)

- Fender American Vintage '57 Strat (color?)

- Fender '72 Telecaster Deluxe guitars

- Fender Jaguar Baritone Special HH (non-baritone pic below)
- custom Stephenson Amplification 60 watt amplifier head and 30 watt amp
- Peavey 5150 head into a Vox cabinet (used in the past)
- Marshall JCM800 2203 amplifier

- Diezel VH4 amp
- Komet Concorde (his favorite amp from the recording process)
- 1962 Tremolux ("his Secret weapon")

- Bogner cabs

- Diezel cabs
- Marshall Cab (basketweave front)





Effects
- Z-Vex Woolly Mammoth Pedal

- Klon Centaur pedal
- Big John Hairy Balls pedal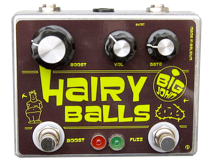 - Big John Obama Wah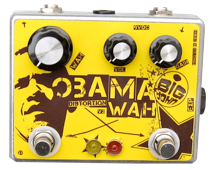 - Bradshaw pedal system (pedals in rack)
- Tech 21 Comptortion pedal
- EHX Pog

- Custom Audio Electronics RS-10 Midi pedal
- SansAmp Tech 21 Comptortion Pedal (solos)
- Boss RV-5 Reverb pedal

- Voodoo Lab Pedal Power 2

- Boss TU-2 Tuner pedal

- VL Effects Bullitt Booster M-TONE and Bullitt Overdrive Od-oNe (custom made)
- Fulltone CLYDE wah pedal

An older pedalboard picture: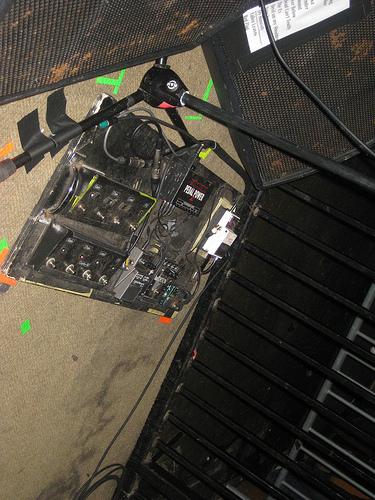 Strings
- Dean Markley 10-46 gauge strings