Page 1 of 3
In just a few short years, Cincinnati's own The Upset Victory, has done a lot. They've played the Vans Warped Tour, released two EP's, and signed with Take Over Digital – a label that has had the likes of Yellowcard in its stable. We sat down with Stephen Campbell, one of the bands three guitar players to discuss his gear, the Cincinnati music scene, and what The Upset Victory has been up to.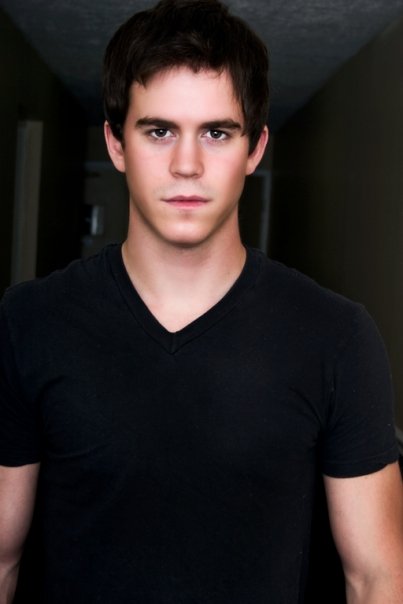 UberProAudio: Thanks for the interview Stephen. What has The Upset Victory been up to lately?

Stephen Campbell: Not a problem at all, happy to do it. I've referred to UberProAudio.com on several occasions in regards to gear, rigs, and other guitarist's setups. As of late, I've been doing a lot of writing and playing of course - pre-production etc.



UberProAudio: You played in some punk bands before starting The Upset Victory. How would you describe the differences between the punk genre, and what you are doing with your band now? Did any of the styles/techniques from punk carry over into your new music?

Stephen Campbell: Punk music has always been an integral part of my playing. Having been the singer/guitarist of a few back in the day punk has always spoken to me regardless of the time frame or era. Growing up and listening to bands like NOFX, The Descendents, and Lagwagon really helped lay the ground work in my mind on songwriting, dynamics, guitar riffs, and lyrics. I think there's a definite correlation between The Upset Victory and some of the early punk stuff I was doing. There's fast beats and complex drums, up tempo guitar riffs, and killer bass lines. And, the lyrics are centered around existential themes and what the purpose of all this is. The Upset Victory also has that DIY mentality that was so great about punk. Getting out there, playing the shows, hounding people afterwards to get some merch., basically be your own promoter and work your ass off. A lot of my technique I think comes from punk but also metal and rock as well. That hybrid and eclectic mix of artists from the late '70's to the mid '90's really helped me hone in on a "sound".



UberProAudio: The Upset Victory has three guitar players. How do you guys sort out who is going to play what parts?

Stephen Campbell: As far as dividing up guitar parts among the three of us, it's typically whoever writes the riff will play it. If a riff is better suited for one guitarist's style or technique then we'll dish them out accordingly. We do a lot of harmonies and duel riffs which are somewhat difficult to execute while singing so J and I will pick those up and Frank will hold down the rhythm. However, on songs like "The Genius of Water" Frank and J will handle the solos.



UberProAudio: Do the guitar players in the band try to have similar guitar tones to each other or different tones?

Stephen Campbell: What's interesting about the three tones is that they're all a slight deviation from one another. Our singer, Frank Hammonds, plays through Marshall heads and cabs and it has that great diving rhythm crunch and feel that Marshall heads pack. Along with his classic Strat and Gibson V's it fits really well sonically with Spence's bass rig (Ampeg SVT-4 Pro w/ Ampeg 8 x10 cabinet) to round out the rhythm section. J and I play Mesa Rectifier heads and are positioned on the outside of the stage set up, so our dueling leads really blend nicely. All our heads are tube heads with JJ tubes in them and we all play with EMG actives in our stage guitars so there's a common thread. We try and emulate the record as best as we possibly can.



UberProAudio: What pieces of gear do you use in your guitar arsenal that are most responsible for the "Stephen Campbell guitar sound"? What pieces are your favorites?

Stephen Campbell: I'd definitely have to say Paul Reed Smith guitars have helped me harness my sound. My whale blue CE 22 has been my main guitar since the early days. Since then I've modified it tremendously - it now has EMG 81/85 active pick up configuration which is wired for 18 volts w/ two 9 volts in the back, Graphtech saddles, ebony tuner locks, custom pine wood blocks embedded in the back for better acoustics, and a 3-way toggle. It's a little "Frankenstein-ish" but I love it. The second piece of gear I really love is the MXR 10-Band EQ which really just tightens up my rigs overall sound. That pedal combined with my Mesa Boogie Triple Rectifier head and the Mesa 4 x 12 cab and its vintage 30 speakers really completes my rig.



UberProAudio: You have two PRS CE22 guitars. The one with EMG's (81/85) is your main guitar. How would you compare the EMG's to the Dragon II pickups?

Stephen Campbell: The PRS EMG active versus the PRS stoptail with Dragon II's...where to begin… For starters both are amazing pieces of equipment. As I've mentioned before both are CE 22s and both fit perfectly in my aresnal. As far as the difference goes I'd say that's all perspective. The EMGs get killer tone and gain which I love but the Dragon IIs get that nice warm cut that goes right thru the mix. Having two guitars that are very similar but also very different allows for diversity. For instance I tracked most of the clean parts of the "Between the Walls and the Worlds that Sleep" album with the stop tail, Dragon II equipped PRS and even for some soloing that guitar has that warmth you can't get with the other guitar. But having played both frequently I wouldn't go back to Dragon IIs on my stage guitar but I'm not going to alter the stop tail with EMGs either (some things are better left alone).



UberProAudio: What was it like playing on the Warped Tour?

Stephen Campbell: Playing the Vans Warped Tour was surreal. It was truly a dream realized. Opening up for MxPx and being involved with bands you grew up listening was great. It put a lot of things into perspective and allowed me to appreciate music and the potential it has on multiple levels.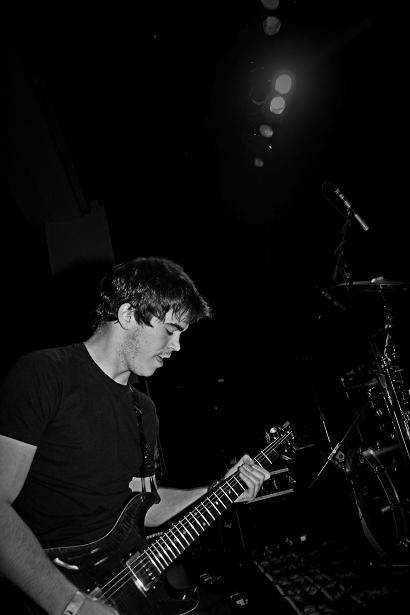 UberProAudio: How would you describe the Cincinnati music scene? How does The Upset Victory fit into the overall scene there?

Stephen Campbell: The Cincinnati music scene is good. Like any Midwestern town it takes some effort to get a crowd, but when you do and they realize what they've been missing it's gratifying. A lot of bands, promoters, booking agents, and club owners work a lot to make this scene happen and we'll always call Cincy home.



UberProAudio: What has it been like being on the Take Over Digital record label, which has had great bands such as Yellowcard in its stable?

Stephen Campbell: Working with Take Over Digital has been really great as well. Ben Harper takes care of his artists and ensures everything is running smoothly. We released both EP's on Take Over and the experience has definitely been rewarding. Growing up and listening to those early Yellowcard albums were some of the reasons I picked up a guitar in the first place, so working with him in any fashion is always amazing. Plus we've met some really great label-mates that we've toured with.



UberProAudio: What's on the horizon for Stephen Campbell and The Upset Victory?

Stephen Campbell: Basically keep an eye out for The Upset Victory in the approaching months. Lots of exciting news that we unfortunately can't divulge at this point. I will also be working on some projects due out in fall so shoot us or myself an e-mail and keep an eye and ear out!

The Upset Victory will be playing a FREE Show at The University of Cincinnati with Story of The year (epitaph records) 9/25/09 at 7pm.

Checkout what Stephen is up to with The Upset Victory at http://www.myspace.com/theupsetvictory

Images provided courtesy of The Upset Victory
Go to the next page for a listing of Stephen's guitar gear.