Page 2 of 2
Check this out:
INPUT........To set the level in.
THRESHOLD........This sets how high the signal must reach before the compressor kicks in.
RATIO.......This sets how much compression is applied in ratio to the Db rise in signal level above the Threshold.
ATTACK.......This sets how fast the compressor kicks in once the Threshold has been breached.
DECAY........This sets how fast the compressor lets go, once the input signal has dropped back below the threshold.
LINK ......Links the two sides for stereo operation.
OUTPUT......Sets the output signal level.
You'll find those things on most compressors. Here is a little table someone emailed us with some setting you can play with for various source material:
| | | | | | |
| --- | --- | --- | --- | --- | --- |
| Sound | Attack | Release | Ratio | Hard/Soft | Gain reduction |
| Vocal | fast | 0.5 sec | 2:1 - 8:1 | soft | -3-8 db |
| Loud vocal | fast | 0.3 sec | 4:1 - 10:1 | hard | - 5-15 db |
| Acoustic Git'r | 5-10 ms | 0.5 sec | 5:1 - 10:1 | soft/hard | 5-15 db |
| Lecky Guitar | 2-5 ms | 0.5 sec | 8:1 - 10:1 | hard | 5-15 db |
| Kik & Snare | 1-3 ms | 0.2 sec | 5:1 - 10:1 | hard | 5-15 db |
| Bass | 1-10 ms | 0.5 sec | 4:1 - 12:1 | hard | 5-15 db |
| Mix | fast | 0.4 sec | 2:1 - 6:1 | soft | 2-10 db |
| General | fast | 0.5 sec | 5:1 | soft | 2-10 db |
Let me talk about some of my real world experiences in my studio recording bands and using compression. I often found myself recording hardcore types of bands. One experience sticks out in my head. The singer for this one metalcore band would sing at a medium level for some parts of the song and then immediately mix in loud screams. This picture reminds me of what I was dealing with: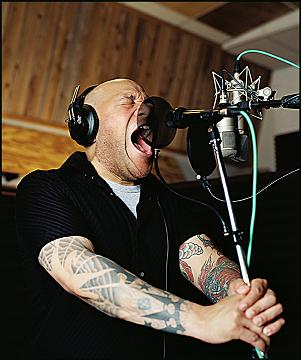 What better trick to use for this audio signal than compressing the vocal before it even hits the computer sound card? That's what I did using my handy FMR RNC comrpessor and it worked out great. Here's a picture of the FMR RNC compressor which is a great value: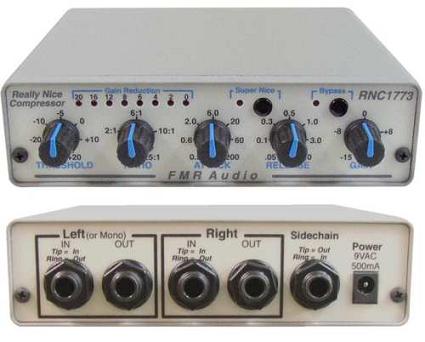 Other sources that often need compression are the kick drum and the snare.

When recording a less experienced drummer who doesn't hit the snare with even amounts of pressure throughout a song, or even a drummer who plays the snare softly in some parts of a song and hard during heavier parts, compression can be your friend. You can loose a lot of valuable bits when recording the drum if you set your input level for the loudest snare hits, because when the drummer plays it softly throughout slow parts of the song, you are recording less information (bits) to the computer. That can stink and it will also make it so the drum may be hard to hear in some parts but loud in other parts. This can be fixed in two ways. You can compress on the way into the computer, or do it afterwards "in the box". Play around and see what you like. This technique is also usefuly for the kick drum, and especially double bass drum players who don't kick the drum with even pressure on each foot.
Another time of interest I HAD to use the compressor was when I recorded a Metal band. The bass player wasn't great and he didn't know how to properly slap a bass. So he beat the hell out of wacking it around. Then he would use his fingers and lay soft parts. Not going to work dude! This picture kind of captures the experience: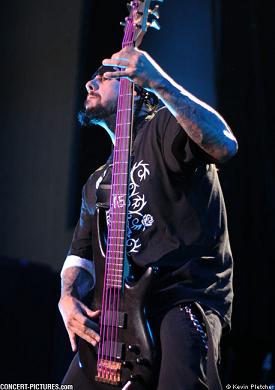 The only way I could keep the bass guitar track somewhat even was compressing before it hit the computer sound card. What really had to be done here was to teach the bass player how to properly play the bass, but that wasn't happening, so using the compressor was a godsend.
In conclusion, hopefully you have a better idea of what a compressor is and how to use it. The most important thing is that you go and play with it on your own. There is no wrong way to do something, so experiment and find out what you like. Let me know how it goes!