Page 1 of 2
Nuno Bettencourt has been many people's favorite guitar player since the band Extreme was first big back in the 80's. His Washburn N4 guitar has always been an instrument shredders want to buy, and the relic version looks awesome to the eye. Nuno has played in other bands in addition to Extreme including Mourning Widows, Population 1, DramaGods, and more recently with The Satellite Party. Let's look at some of the gear and equipment that Nuno has been seen using in his guitar rig.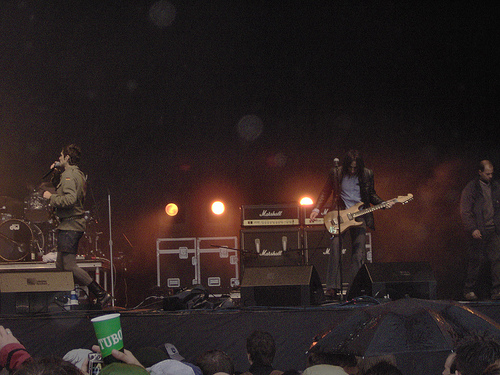 Click the gear images for more info and specs at Guitar Center and Amazon

Guitars
- Homemade guitar with Schecter body and Warmoth neck (used during first Extreme album)
- Takamine acoustic guitar (first Extreme album)
- Washburn N4 electric guitar (A Duncan '59 and a Lawrence L-500 in the bridge)
- Washburn N4ESA
- Washburn N5 electric guitar
- Washburn N6 electric guitar
- Washburn N8 electric guitar
- Washburn P4 electric guitar
- Washburn EA-45, EA20, and EA22 acoustic guitars

- Washburn N24
- Wahsburn N2

- Mouradian Custom Guitar
- EVH D-Tuna Drop D system
Guitar Amplifiers
- Custom made Nuno Bettencourt Randall amps and cabinets (what he has been using as of 2008 along with Marshalls):
- Randall NBKing100 amp head and NB King combo amps

- Randall NB412 cabinets

 - Randall NB15 combo amp
- ADA MP-1 Preamp
- ADA Power amp
- Fender Vibroverb
- Fender Twin Reverb

- Marshall TSL amp heads (3 channel)
- 69' Marshall cabinets
- Hughes and Kettner TriAmp heads
- Marshall JMP head
- Marshall JCM head
- Soldano amps (various stories floating around - Soldano Series II Super Lead 60, SLO100....)
Guitar Effects
- Boss ME-5 Multi Effects and more currently, Boss GT-8

- Boss DD-3 Digital Delay
- Boss LS-2 Line Selector
- Boss MC-1
- MXR Phase 90
- MXR Phase 100
- Heil Talkbox
- Hughes & Kettner Tubeman

- Boss PS-3 Pitch Shifter/Delay
- Digitech XP-100 Whammy pedal

- Boss GE-7 Equalizer
- Boss OC-3 Octave

- Demeter Amplification THE TREMULATOR
- Hughes & Kettner Rotosphere

- Damage Control Womanizer Pure Class A Distortion (he's sponsored)
- Rat pedals
Guitar Strings and Picks
- Dean Markley Nuno Bettencourt Signature guitar strings NB-LTHB gauges .010 - .013 - .017 - .028 - .038 - .052
- Dean Markley Nuno Bettencourt Signature guitar strings NB-CL gauges .009 .011 .016 .026 .036 .046
These strings are a pretty close match to the one's he made:
- Fender heavy picks
Go to the next page to see some awesome pictures of Nuno's rig!