Page 1 of 2
Steve Turner is a guitar player in the famous american grunge band Mudhoney. An interesting tidbit of info is that one of Turner's first bands, The Ducky Boys, also containted Pearl Jam's Stone Gossard.

Let's take a look at some of the gear and equipment that has been seen in Steve's guitar rig.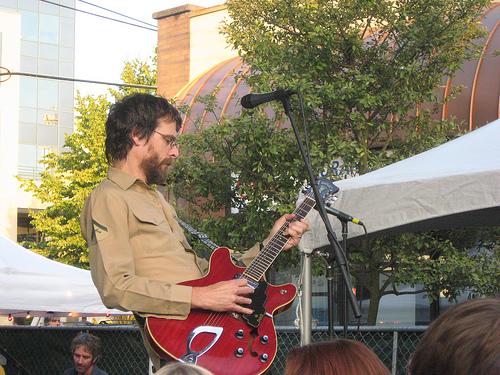 Click the gear images for more info and specs at Guitar Center and Amazon

Guitars
- Guild Starfire semi-hollow guitar (cherry colored)






Amps
- Fender Hot Rod Deville amplifier






Effects
- Death By Audio Fuzz War pedal
- Rocktron Tri-Wah

- Electro Harmonix Little Big Muff

- Boss TU-2 tuner pedal
- DOD 250 Overdrive Preamp pedal
- Vox wah pedal
Go to the next page for pictures of Steve's guitar rig.