Page 1 of 2
Jason Mozersky is a guitar player in the rock band Relentless7 with Ben Harper.

Let's take a look at some of the gear and equipment that has been seen in Jason's guitar rig.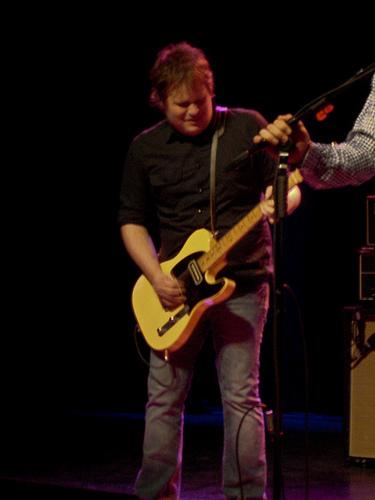 Click the gear images for more info and specs at Guitar Center and Amazon

Guitars
- 1965 Gibson Firebird III guitar

- Fender '51 Nocaster Relic guitar with custom Seymour duncan Charlie Christian pickup in front

- 2000 Gibson SG

- '66 Fender Electric XII
- LSL 52.5 Aged T-Bone





Amps and Cabinets
- Hiwatt DR-103 and/or Hiwatt CP-103 Custom 100 Pete Townshend Signature amplifer head
- Bogner 4x12 cab








Effects
- Demeter TRM-1 Tremulator
- Dunlop Jimi Hendrix Fuzz Face
- Electro-Harmonix Deluxe Memory Man

- Ernie Ball Volume pedal
- Fulltone Ultimate Octave
- Ibanez TS9DX Turbo Tube Screamer
- Klon Centaur overdrive pedal
- Moogerfooger MF-103 12-Stage Phaser

- ZVex Machine







Strings and Picks
- Dunlop 418R Tortex yellow 1.14mm picks
- D'Addario guitar strings
Go to the next page for pictures of Jason's guitar rig.