Page 1 of 2
Benjamin Curtis is a multi instrumentalist and guitar player in the band School of Seven Bells. Curtis was also in the band Secret Machines.

Let's take a look at some of the gear and equipment that has been in Curtis' guitar rig.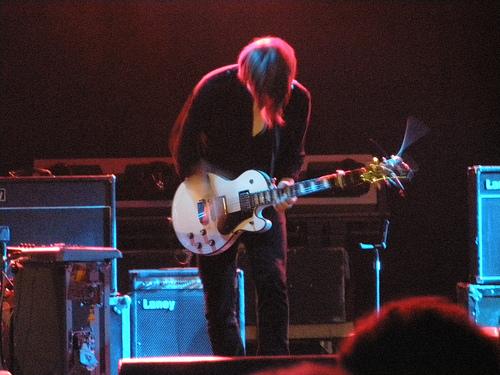 Click the gear images for more info and specs at Guitar Center and Amazon

Guitars
- Hagstrom Swede guitar (white. Also seen with a black one)





Amps
- Fender Twin Reverb amplifier

- Laney combo amps - 4 VC30-212s (as announced by Laney news in April 2009)



Effects
- Boss TU-2 pedal
- Digitech Whammy

- Electro Harmonix Clone Theory
- Line 6 DL-4 pedal
- Pigtronix OFO Disnortion

- Gig-fx Chopper

- Moog pedal
Go to the next page for awesome pictures of Benjamin's guitar rig.