Jack Johnson is a Hawaii-born singer-songwriter, guitar player, musician, filmmaker, and surfer. His music is best described as acoustic/soft rock/vocal.

Let's look at some of the gear and equipment that has been seen in Jack Johnson's guitar rig.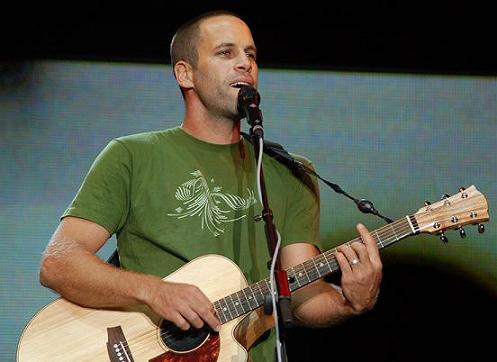 Click the gear images for more info and specs at Guitar Center and Amazon

Guitars
- Cole Clark FL2 guitars with dual-input acoustic pickup and a Radial passive DI
- Cole Clark electric guitar (looks like a telecaster thinline)
- 1974 Fender Telecaster

- Gibson ES-335 (red)





Amps
- 1965 Fender Twin Reverb amplifier

- 1965 Fender Deluxe Reverb amplifier

- Fender Blues Junior Tweed amp




Effects and More
- Fulltone Deja'Vibe
- Ibanez TS808 and TS-9 Tube Screamer pedals
- MXR M133 Micro Amp boost pedal
- Boss tuner
- Boss NS-2
- Dunlop Fuzzface
- Boss OC-3
Strings and Picks
- D'Addario EJ-16 strings (acoustic)
- D'Addario EXL115 strings (electric)
- Fender medium guitar picks



Go to the next page for pictures of Jack Johnson's guitar rig.
Big thanks to hypen for giving us permission to use the picture of jack Johnson's Gibsojn guitar and Fender amps. The other picture of Jack Johnson with the two acoustic guitars was taken by Jose Goulao and is licensed under Creative Commons.
Click the images to enlarge them fullsize in a shadowbox.