Page 1 of 2
Colin Frangicetto is one of the guitar players for the rock band Circa Survive. Colin also played drums with the band This Day Forward.

Let's look at some of the gear and equipment that has been seen in Colin's guitar rig.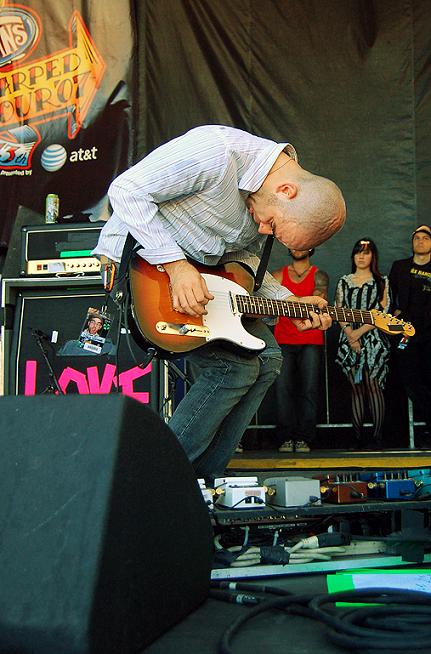 Click the gear images for more info and specs at Guitar Center and Amazon

Guitars
- Fender American Deluxe Telecaster

- old Squier strat guitar (was his dad's. Used on "I Felt Free")



Amps and Cabinets
- Marshall DSL100 JCM2000
- Marshall 1960A angled cab

- Sommatone Roaring 40 w/Reverb custom rack mounted
- Sommatone 2x12 open back cab




Effects and More
- Boss Chromatic Tuner pedal
- Boss NS-2 Noise Suppressor
- Boss OC-3 Super Octave

- Boss PS-3 Pitch/Shifter Delay
- Boss RV-3 Digital Reverb/Delay
- Boss PS-5 Super Shifter (used on songs such as "Holding Someone's Hair Back")
- Ibanez TS7 Tube Screamer (TS9 pic below)

- Ibanez DE7 Delay/Echo
- Line 6 Echo Park

- Line 6 POD XT and POD controller
- Line 6 DL4
- Electro Harmonix Holy Grail reverb
- Boss DS-1 pedal




Strings
- SIT .011-.052 guitar strings


Go to the next page for pictures of Colin's guitar rig.