Page 1 of 2
Vince Gill is an American neotraditional country singer-songwriter and multi-instrumentalist. He has achieved commercial success and fame both as frontman to the country rock band Pure Prairie League in the 1970s, and as a solo artist beginning in 1983, where his talents as a singer and musician have placed him in high demand as a guest vocalist, and a duet partner.

Let's look at some of the gear and equipment that has been seen in Vince Gill's guitar rig.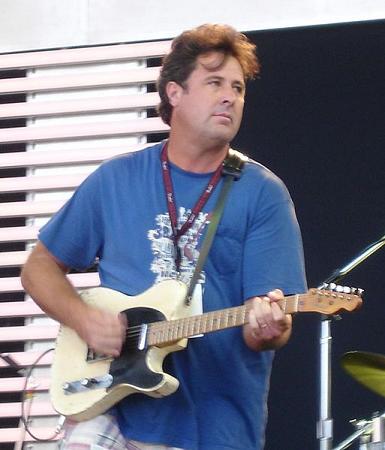 Click the gear images for more info and specs at Guitar Center and Amazon

Guitars
- Fender '53 Telecaster and other teles

- Fender Stratocaster with EMG pickups (black) and other strats
- '50s Gibson J-200

- Gibson '50s CF-100
- Martin D-28s, D-18s, 0000 and 000-21
- Gibson Super 400 archtop
- Gibson ES-335

- McPherson acoustics with L.R. Baggs custom pickup systems
- Gibson Lloyd Loar mandolin


Pickups
- EMG EMG-VG20 Vince Gill Prewired Pickguard Set
Amps and Cabinets
- Fender Blackface Deluxe Reverbs

- Rivera amps
- Fender '59 Bassman
- Fender tweed Deluxe

- Goodsell Super 17s



Effects and More
- LR Baggs Para Acoustic DI

- Boss CS-3
- Boss DD-3 Digital Delay
- Boss RV-5 Digital Reverb
- Boss TU-2
- Boss Tremolo
- Boss Blues Driver
- EBS UniChorus

- Furman Patch
- Hermida Audio Zendrive
- Voodoo Labs Sparkle Drive

- Voodoo Labs Pedal Power 2





Strings and Picks
- D'Addario strings light phosphor-bronze acoustic sets (medium gauge for bluegrass) - Note Gill is endorsed by D'addrio and has been using them for a long time
- fat tortoise-shell pick for bluegrass, but usually a medium pick
Go to the next page for awesome pictures of Vince Gills guitar rig.