Page 1 of 2
Billy Gibbons nicknamed the Reverend Willie G, is best known as the guitar player for the band ZZ Top. He is also the lead vocalist and composer for many of the band's classic songs. Gibbons is known for playing a classic 1959 Gibson Les Paul guitar he calls Miss Pearly Gates. He is known to play his guitar using a quarter or a peso as a pick, lending a distinctive sound to his playing.

So here's the deal for this list. It is really hard to find out exactly what gear Billy Gibbons uses/has used. We have over 14 different resources we used to get this list together, but there are certainly gaps for you to help fill in. If you check the pictures we have, you'll see one of billy's rack from 2008.

Let's look at some of the gear and equipment that has been seen in Billy Gibbons's guitar rig.

Click the gear images for more info and specs at Guitar Center and Amazon

Guitars
Note: Billy's tech said in an interview that Gibbons has hundreds of guitars.
- Gibson '59 sunburst Les Paul aka "Pearly Gates". Gibson made a Pearly Gates guitar in 2009 - you can get it signed and played by Billy(aged version) or the lower price version which is not signed etc..

- Fender Esquires, aka Bones

- '58 Gibson Flying V

- Gibson Les Paul 50th Anniversary Corvette
- Goldtop Les Pauls

- Gibson Les Paul Juniors

- Gibson Melody Maker (his first guitar)
- Fender Stratocasters, inlcuding a Pink Fender Strat, given to him by Jimi Hendrix

- Fender telecasters

- Gretsch co-signature model, the Billy Bo

- Robin Artisan-Eight Custom "Bo Diddley"  Guitars in exotic finishes
- Tokai Les Paul style guitar
- Billy has a large collection of guitars - he even has a book about them (Rock + Roll Gearhead)!



Amps and Cabinets
- Fender Deluxe 1x12

- Marshall 1968 plexi
- Marshall JCM800/900


- Rio Grande amplifiers
- solid state Marshall Valvestate rack amps
- Crate V50 and Blue Voodoo amps and cabs
- Marshall JPM-1 preamps
- Marshall 2x12 cab
- Fender Champ (his first amp)
- Mohave Scorpion amp head (Live goes to goes to one of the Iso cabs. Vivian Campbell said in a 2005 Modern guitar interview, that Billy brought this amp to the studio to record his parts on vivian's record)
- ZT Lunchbox amplifiers
- Demeter Iso Box with Eminence governor and Man O War speakers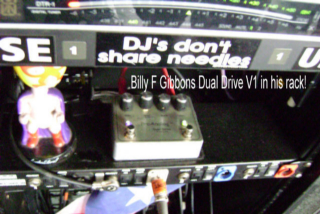 Effects and More
- Pro Analog MKIII fuzz pedal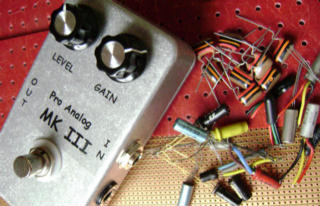 - Pro Analog The Power Driver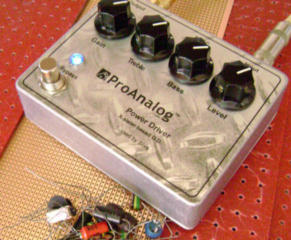 - Pro Analog The Dual Drive
- Boss Bass octave

- Electro Harmonix POG
- Fulltone Ultimate Octave

- Fulltone Deja Vibe
- Bixonic Expandora
- Chandler Tube Drivers
- Keeley Katana pedal

- Korg Rack tuner
- Furman Power conditioners

- Tech 21 NYC Midi Mouse
- Analog Man Sun Lion pedals
- Samson UR5D wireless units
- Peterson StroboStomp tuner
- RG-16 Rack unit
- Boss SE-70 Super Effects Processor
- DigiTech Mono 28 EQ rack units


Strings, Picks and More
- Dunlop Reverend Willy's accessories (Slides, guitar strings.... He uses the 7 gauge version)
- .08 gauge Gibson Britewire guitar strings
- Dunlop picks (his tech shows them and thinks they are the gell picks. Though it looked Orangish)

- he uses a peso as a guitar pick in addition to other picks
Go to the next page for awesome pictures of Billy Gibbon's guitar gear.