Page 1 of 2
Jon Foreman is the lead singer, guitarist, and co-founder of the alternative rock band Switchfoot. He started Switchfoot in 1996 with drummer Chad Butler and his brother Tim on bass. He writes or co-writes the music for all of Switchfoot's songs.

Let's look at some of the gear and equipment that has been seen in Jon Foreman's guitar rig.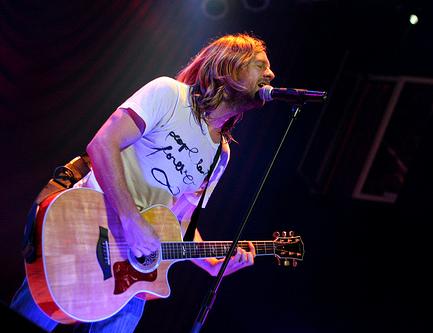 Click the gear images for more info and specs at Guitar Center and Amazon


Guitars
- PRS Starla and Mira guitars (Vintage Orange)
- Gibson SG 1959 vintage cherry

- Supro Ozark
- Gibson SG Special

- Gibson '61 Reissue SG

- Gibson Firebird V

- Gretsch Beast
- Gibson Les Paul Standard 50's neck
- Fender Tele Custom Reissue and other Telecasters

- Fender Jazzmasters

- Taylor 614CE Acoustic

- Taylor T5  guitar (according to Taylor site)
- Silvertones
- Gibson Marauder
- Fender Kurt Cobain Jaguar (eyewitness report)



Amps
- Fender Princeton amplifiers (black and silver versions)

- Vox AC30 vintage amplifier
- Top Hat Amps
- Gretsch 6163 and 6150
- 1964 Fender Bassman amp
- Bad Cat Hot Cat amp
Effects
- JHS pedals
- Fulltone Fulldrive
- Boss FS-5U
- George L cables
- Boss DD-5 Digital Delay Pedal
- Cusack Screamer
- Cusack Tap-A-Whirl Effects pedal
- Line 6 DM-4 Distortion
- Rocktron Echo
- Voodoo Lab Pedal Power 2+
- Line 6 Pod X3 Pro Rack Effects unit (2010 tour)
Go to the next page for pictures of Jon Foreman's guitar rig.