Details

Category: Who Plays What
Last Updated on Monday, 04 November 2013 18:26
Published on Wednesday, 19 August 2009 08:52
Albert Hammond Jr is a musician and guitar player in the garage rock band The Strokes. Albert is also a solo artist. He released his debut album Yours To Keep in 2006 and followed up with ¿Cómo Te Llama? in 2008.

Let's take a look at some of the gear and equipment that has been seen in Albert's guitar rig.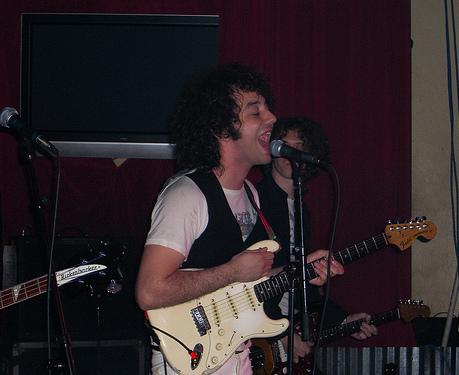 Click the gear images for more info and specs at Musician's Friend

Guitars
- Fender '85 Strat - Olympic white (Japan reissue of the '72 model)

- Gibson Les Paul Junior (a backup guitar)

- Guild Acoustic (vintage sunburst)
- Martin acoustic
- Rickenbacker 3 pickup guitar (black)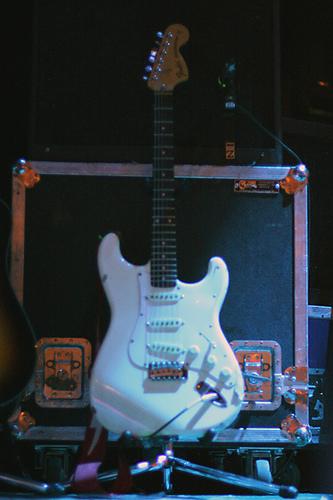 Amps
- Fender Hot Rod Deville 2x12" amplifier

- Fender Twin Reverb

- Hiwatt Custom 50 Head and 2 4x12 Hiwatt cabinets

- small Peavey amp (studio)




Effects
- Boss TU-2

- Boss DD-3 Digital Delay pedal

- Mad Professor Deep Blue Delay
- Menatone Shut Up and Drive pedal
- MXR Micro amp

- Visual Sound V2 Jekyll & Hyde Ultimate Overdrive (uses two Visual Sound pedals)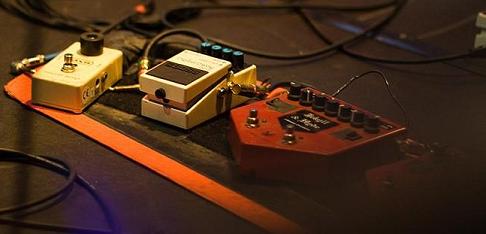 Picks
- Dunlop Tortex .88mm guitar picks

Note: Hammond used 12 gauge strings but more recently has been using 11 gauge strings
- Thomastik-Infeld George Benson strings, gauge 12 (used on first album)