Details

Category: Who Plays What
Last Updated on Wednesday, 20 February 2013 18:17
Published on Thursday, 18 June 2009 10:09
Richie Kotzen is an American guitarist, singer, and songwriter. Richie has played guitar in many great bands including Poison and Mr. Big and has released his own solo music. If you like hot guitar work and great songs, check Richie out.

Let's take a look at some of the gear and equipment that Richie has been seen using in his guitar rig.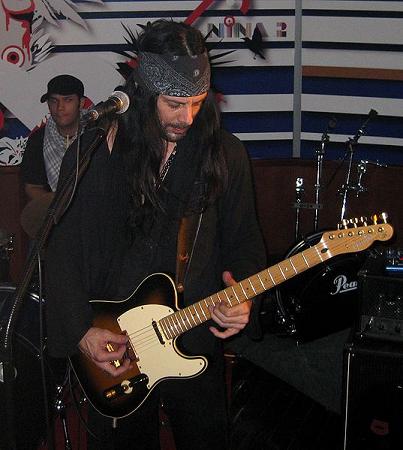 Click the gear images for more info and specs at Musician's Friend
Guitars
- Fender Richie Kotzen Signature Stratocaster
- Fender Richie Kotzen Signature Telecaster




Amps and Cabinets
- Cornford RK100 Richie Kotzen Signature Model amplifier
- Cornford 4X12 cab with Celestion Vintage 30 speakers
- Marshall JCM800 (used on Live in Sao Paulo)

- Fender Vibro-King (used for about 50% sounds on "Peace Sign" record)

- Mesa/Boogie Revolver rotating speaker




Effects and More
- N-Tune in guitar tuner

- Sobot Japanese Overdrive pedal
- Zoom G2R Richie Kotzen FX pedal

- Tube Booster from Ed's Custom Shop
Richie has said in interviews that he has 3 compressors in his studio: DeMaria, Manly Variable Mu, and Focusrite Blue

- Guyatone Wah-Rocker
- Dunlop Crybaby

- Dunlop Rotovibe pedal
- Boss DD-3 delay pedal

- Boss OC-2 octave pedal

- Boss CE-5 chorus pedal
- Boss Tremolo pedal

- Electro-Harmonix Holy Grail Nano

- MXR pedal  (looks like the Carbon copy pedal)

Strings and Picks
- D'Addario EXL115 Nickel Wound, Medium/Blues-Jazz Rock, 11-49 gauge


- Dunlop purple Tortex 1.14mm picks