Details

Category: Who Plays What
Last Updated on Tuesday, 19 February 2013 19:14
Published on Wednesday, 03 June 2009 09:16
Popa Chubby (aka Ted Horowitz), is an American electric blues singer and guitarist. If you are into blues, definitely check his music out.

Let's take a look at the gear and equipment that has been seen in Popa's guitar rig.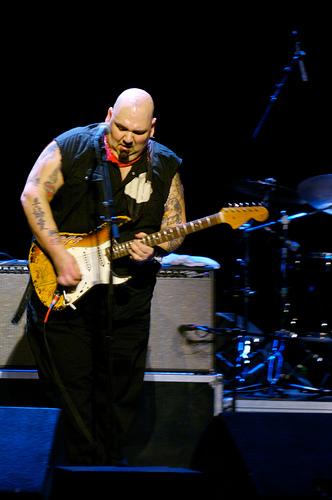 Click the gear images for more info and specs at Musician's Friend
Guitars
Popa has over 20 guitars in his collection. Here is a nice sampling of them:
- Fender '66 sunburst Stratocaster (used live often)
- Fender '68 Strat (green)
- Fender blue '68 Strat
- Fender '64 sunburst Strat (all original)
- Fender '66 telecaster
- Fender '71 Thinline

- Fender Muddy Waters tele
- Fender sunburst '66 Tele deluxe with Bigsby
- Rick Kelly custom guitars (Eagle strat and others)
- Gibson '54 Les Paul Junior

- G&L ASAT

- G&L Thinline
- G&L Classic
- G&L Will Ray
- Gibson '54 goldtop Les Paul
- Gibson '56 Jr.
- Gibson 1960 cherry Les Paul Special
- Gibson flametop honeyburst Les Pauls with three pickups
- Gibson '74 black Les Paul Custom
- Gibson '67 Firebird w/ 3 P-90s and a '94 Firebird Custom Shop w/ mini humbuckers
- Gibson '61 ES-335

- Gibson '57 ES-175
- Gibson '63 ES-135G
- Gibson Flying Vs

- Martin acoustic
- Gibson acoustic
- Epiphone Popa Chubby Flying V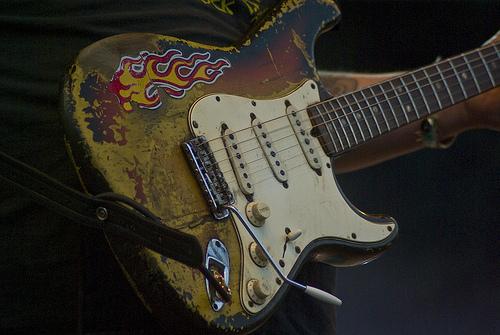 Amps
- Fender Vintage Reissue '65 Twin Reverb

- Fender blackface Pro Reverb
- Fender Deluxe Reverb amplifiers

- Fender Princeton Reverb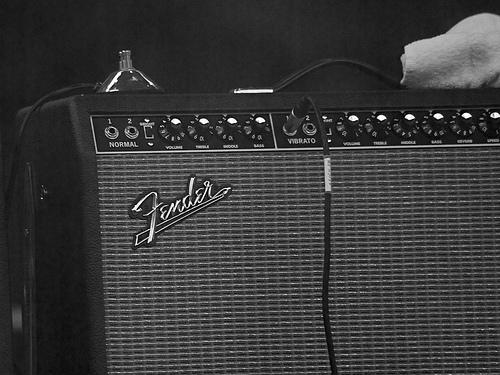 Effects
- Dunlop Crybaby Wah pedal

- Boss TU-2 pedal

- Ibanez AD-9 pedal

- Fulltone Ultimate Octave

- Red DOD pedal (appears to be the Vibrothang pedal)



Strings
- Ernie Ball .12 to .48 gauge electric guitar strings