Details

Category: Who Plays What
Last Updated on Tuesday, 16 July 2013 17:19
Published on Monday, 14 July 2008 11:25
Warren DeMartini nicknamed Torch, is the lead guitarist for Ratt, a popular American band during the mid-to-late 1980s Los Angeles glam metal scene. Ratt has been re-uniting and playing tours and doing records up to recent.


Let's look at some of the gear and equipment that has been seen in Warren DeMartini's more recent guitar rigs.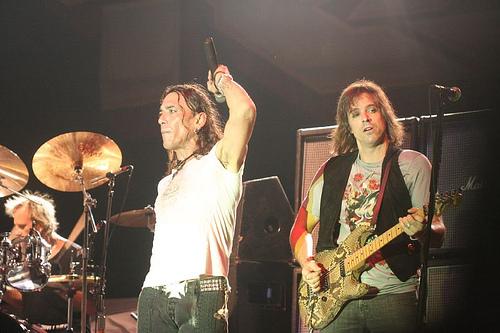 Click the gear images for more info and specs at Musician's Friend
Guitars
- Charvel French Graphic Dinky guitar (Seymour Duncan Quarter Pound and Custom Signature RTM p/u's)
- Charvel "Crossed Sword" guitar - loaded with new signature Seymour Duncan pickup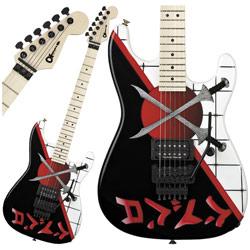 - Performance Guitar "Snake Skin" - Performance (front) & Seymour Duncan (rear) pickup

- Charvel Reissue "Skull" - D tuner on the bridge



Amps and Cabinets
- Soldano SLO-100 100-watt amp heads

- Marshall JCM2000
- Marshall 1960AX checkered cabinets (four of them) - two cabs with Celestion vintage 30s and two with 25-watt Celestion greebacks
- Marshall JCM800 and JCM900 amps (some rentals)

- Marshall plexi amps (Jose modded)
- Audio Technica ATW-R Wireless

- Korg DT-10BK Tuner
- Boss SD-1 modified Super Overdrive pedal

- MXR M169 Carbon Copy Analog Delay pedal

- Tone Box Skull Crusher
- Analog Man King of Tone pedal
- Seymour Duncan SFX-10 Deja Vu Tap Delay pedal
- Lexicon PCM 70 units (the pcm 92 is pictured below)

- Line 6 digital delay



- MIDI foot controller (Roland FC-200) (was used to change the channel of VH4)
Strings. Picks and More

- Dunlop .73mm nylon picks

- Rotosound R10 Roto Yellow (10-46) guitar strings

- Four Star Wire cables

Interesting fact - Warren has used guitar picks made of metal