Details

Category: Who Plays What
Last Updated on Tuesday, 23 October 2012 18:13
Published on Sunday, 06 July 2008 17:50
Robben Ford is an American blues, jazz and rock guitarist. Ford was named one of the "100 Greatest Guitarists of the 20th Century" by Musician magazine.

You'll see that Ford has a pretty minimal rig, but he gets a great blues sound from the gear he has. Let's see what gear and equipment has been seen in Robben Ford's guitar rig.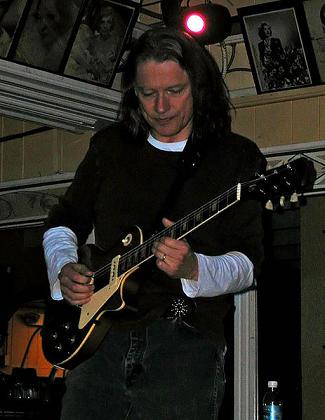 Click the gear images for more info and specs at Musician's Friend
Guitars
- 24 3/4"-scale Sakashta Noupaul with J.M. Rolph humbuckers
- '60 Fender Telecaster

- '58 Gibson Les Paul and variety of other Les Pauls
- Gibson ES-335
Amps and Cabinets
- Dumble Overdrive Special amplifiers
- Dumble 2x12 cabinets with vintage Celestion Super 65 speakers
- Fender Super Reverb

- Fender Twin Reverb

- Marshall 4x12 cab



Effects and More
- T.C. Electronic 2290 (used for chorus and delay) - Checkout the D-Two pictured below. It is based on the classic 2290.

- Hermida Technology Zendrive boost
- Dunlop CryBaby wah

- Lexicon PCM-70 reverb

- Furman Power conditioner

- Ernie Ball Volume Pedal




Strings
- D'Addario EXL110 guitar strings

- D'Addario EXP16 acoustic guitar strings