John Baizley plays guitar and sings in the band Baroness.

Let's take a look at some of the gear and equipment that has been seen in John's guitar rig.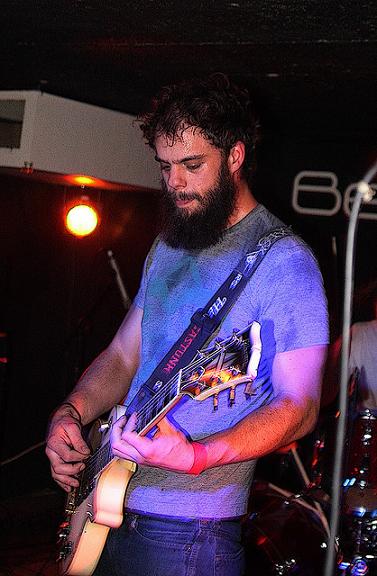 Click the gear images for more info and specs at Guitar Center and Amazon


Guitars
- First Act custom guitars (Sheena, double neck...)
- GodCity  Instruments custom guitars
- Yamaha hollowbody guitars
- Martin acoustic
- 1978 Guild SD-300 (red)
- Wild Customs Guitar
- variety of Les Pauls, including a 70's white custom (3 pickup), a 1968 reissue Gibson Les Paul Custom, and more!

- Ibanez Exotic Top Acoustic - picture here



Amps and Cabs
- Bad Cat 50 watt Lynx head amp
- Emperor 6x12 cabinet
- Budda amps
- Peavey VTM 120
- Vox AC30 and Fender combo amp have been pictured next to him when he's playing acoustic/semi-hollow



Effects
Note: has many effects in his collection
- Strymon El Capistan delay
- Strymon Lex Rotary Leslie simulator
- Mu-Tron Phasor II
- Tym Triangle Big Mudd
- Tym Tone Booster
- Spaceman and Blackout pedals
- Ernie Ball VP Jr Volume pedal
- Fulltone OCD pedal
- Boss DD-3 Digital Delay
- Maxon AD-999 Analog delay
- Blackout Effectors Whetstone phaser
- Blackout Effectors The Twosome pedal
- Retro-Sonic Chorus-Vibrato
- Electro-Harmonix POG2 pedal
- MXR Blue Box
- Catalinbread Tremolo
- BBE Supa Charger power

- Boss Chromatic Tuner pedal






Strings and Picks
- D'Addario EJ21 and EJ22 guitar strings
- red or orange picks - appear to be Dunlop Tortex