Francesco Artusato plays guitar in the band All Shall Perish in addition to his own solo career.

Let's take a look at the gear and equipment in Artusato's guitar rig.

MAKE SURE to check out our interview with Francesco for more info!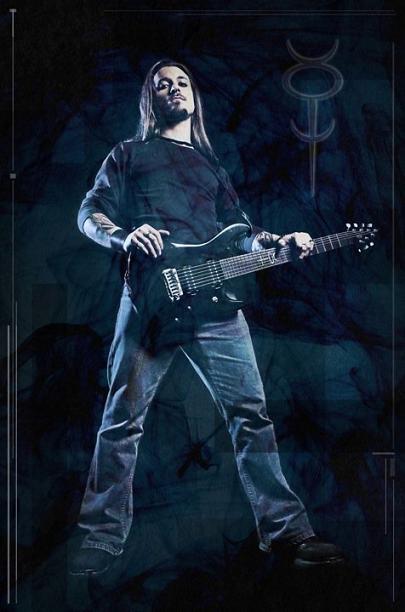 Click the gear images for more info and specs at Guitar Center and Amazon

Guitars
- Ibanez RG 2228

- Ibanez RGA 7

- Ibanez custom RG 7-string (30 frets)
- Seymour Duncan Blackouts ("best active pickups in my opinion" - from out interview with Franceso) Also uses SH5 and SH6

- Paul Reed Smith Custom 24
- Carvin Holdsworth model
- Albimar Custom 7 string with Seymour Duncan SH-6 pickups
Note: Francesco told us he has 8-9 guitars that he regularly uses



Amps and Cabinets
- Laney IRT120H amp head and GS412PS cabinet

All Shall Perish:
- Direct through Axe-Fx (2011)
- ENGL Powerball head with Mesa Boogie and Randall cabinets


Other shows:
- Peavey 6505+ with its own cabinet
- Soldano SLO-100






Effects
2011 update
- Fractal Axe-Fx unit (direct into PA system)
- Tech 21 MIDI MOOSE (controls the Axe-Fx)

- Sennheiser ew172 G3 wireless system

- modified Ibanez Tube Screamer
All Shall Perish (at time we interviewed him - 2010):
- Boss NS-2 pedal
- ENGL footswitch



Other shows:
- TC Electronic G-Major
- ISP Decimator

- Furman Power Conditioner
- Voodoo Lab Ground Control Pro
- Ernie Ball Volume pedal





Strings and Picks
- Ernie Ball Strings (10-46 std E, 10-56 7-string, 9-52 ASP 7-string)
- Dunlop Jazz III guitar picks
- In Tune custom picks





Image courtesy of F. Artusato.