Vic Victor plays upright bass and fronts the very cool band The Koffin Kats.

Let's take a look at some of the gear and equipment that has been seen in Vic's bass rig.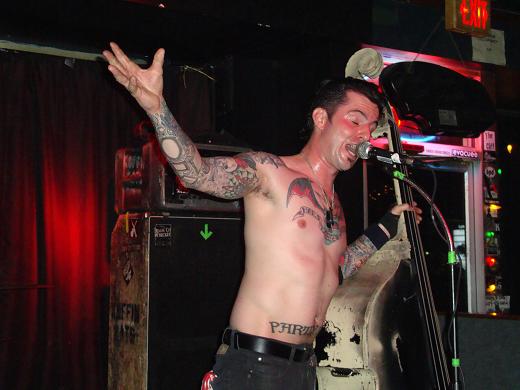 Click the gear images for more info and specs at Guitar Center and Amazon

Big thanks to Jeremy McDonough for providing all of this info and pictures!
Bass
- Norton Custom upright Bass
Here is ALL the info on Vic's custom bass






Amps and Cabinets
- Ampeg SVT- 4PRO Head
- Ampeg 8x10 cab






Other
- EW 100 G2 Wireless unit

- Korg DTR-1000 Rack Tuner
- Weedwacker bass Strings
Checkout these great pictures of Vic's rig, taken by Jeremy. Click the images to enlarge them full size in a shadowbox.