Mark Kendall is the lead guitar player in the blues-based hard rock band Great White.

Let's take a look at some of the gear and equipment that has been seen in Mark's rig.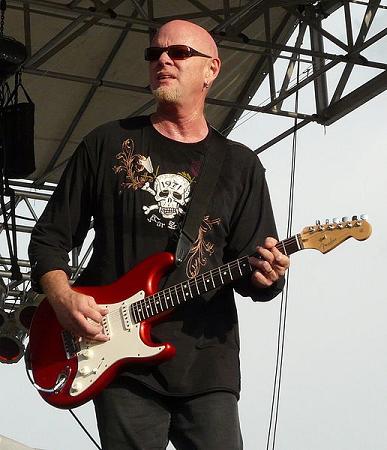 Click the gear images for more info and specs at Guitar Center and Amazon

Guitars
- Dishaw Mark1 Signature Guitar
- TTM Guitars - strat style guitars with hand wound TTM pickups




Amps and Cabinets
- 65amps 30-watt tube amp and 2x12 cab
- Marshall JCM900 4100 amplifier head (jcm800 pic below)
- Marshall JCM2000 DSL
- Marshall 1960 cabinets







Effects
- Boss BCB-60 pedalboard

- Dunlop Crybaby wah pedal
- Digitech Hardwire HT-2 tuner pedal

- Digitech Hardwire CR-7 Stereo Chorus
- Digitech Hardwire DL-8 Delay/Looper
- Boss Overdrive/Distortion
- Boss TU-2


Note: Mark used to have a large Bradshaw rig, with SPX-900s and tons of pedals. He has paired his rig way down now.