Tommy Girvin is a guitar player who is most famous for playing with Eddie Money, with whom he has been playing since 1986.

Let's take a look at some of the gear and equipment that has been seen in Girvin's guitar rig.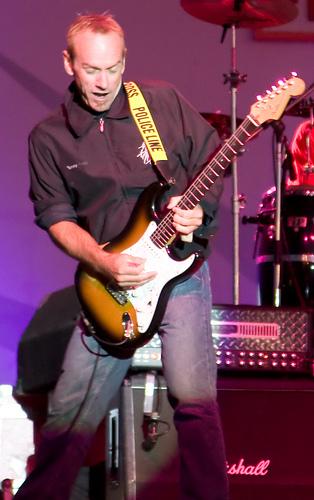 Click the gear images for more info and specs at Guitar Center and Amazon

Guitars
- Fender Strat, sunburst, with Texas Special pickups and a Seymour Duncan Hot Rail pickup
- Taylor Acoustics




Amps and Cabinets
- Mesa Boogie Dual Rectifier amplifers
- Mesa Boogie Rectifier 4x12 cabinets
- Marshall 4x12 cabinets (seen in 2006 pics)

- Marshall plexi amps (previously used)





Strings and Picks
- Dean markley strings
- Legend Picks



Note: Tommy has said in interviews that he doesn't use much/any effects, and likes a simple rig.