Richie Kotzen is an American guitarist, singer, and songwriter. Richie has played guitar in many great bands including Poison, Mr. Big, and The Winery Dogs, and has released his own solo music. If you like hot guitar work and great songs, check Richie out.

Let's take a look at some of the gear and equipment that Richie has been seen using in his guitar rig.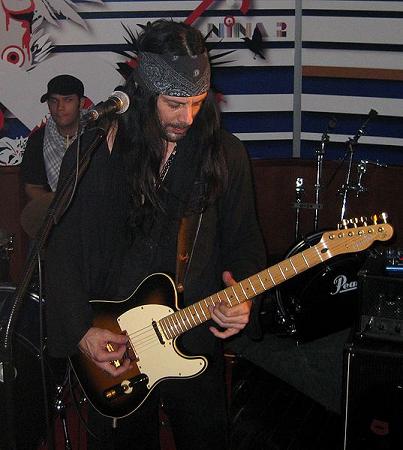 Click the gear images for more info and specs at Guitar Center and Amazon

Richie Kotzen's Guitars
- Fender Richie Kotzen Signature Stratocaster
- Fender Richie Kotzen Signature Telecaster - This guitar of Richie's used to be only available in Japan, but is now available globally, which makes it extra cool! This tele guitar has a great combination of pickups and is also great looking with it's flame maple top.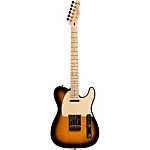 Richie Kotzen's Amps and Cabinets
- Marshall 100-watt Plexi SLP amp head. Also uses the HW hand-wired version of the amp.
- Victory Richie Kotzen signature model RK50 and RK100 amp heads and RK50 Combo amp - these are beautiful looking amps!
- Cornford RK100 Richie Kotzen Signature Model amplifier
- Cornford 4X12 cab with Celestion Vintage 30 speakers
- Marshall JCM800 (used on Live in Sao Paulo)
- Fender Vibro-King (used for about 50% sounds on "Peace Sign" record)

- Mesa/Boogie Revolver rotating speaker
- Marshall 4x12 cabs, he makes sure that the ones he plays with have 30 watt celestion speakers in the cabinet

Richie Kotzen's Effects and More Guitar Gear
- Tech 21 RK5 v2 Richie Kotzen Signature Fly Rig SansAmp Multi-Effects Pedal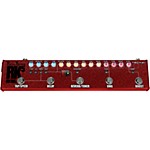 - N-Tune in guitar tuner

- Sobot Japanese Overdrive pedal
- Zoom G2R Richie Kotzen FX pedal
- Tube Booster from Ed's Custom Shop
Richie has said in interviews that he has 3 compressors in his studio: DeMaria, Manly Variable Mu, and Focusrite Blue
- Guyatone Wah-Rocker
- Dunlop Crybaby standard wah pedal
- Dunlop Rotovibe pedal
- Boss DD-3 delay pedal
- Boss OC-2 octave pedal

- Boss CE-5 chorus pedal

- Boss Tremolo pedal
- Electro-Harmonix Holy Grail Nano
- MXR pedal  (looks like the Carbon copy pedal)
Richie Kotzen's Strings and Picks
- D'Addario EXL115 Nickel Wound, Medium/Blues-Jazz Rock, 11-49 gauge
- Dunlop purple Tortex 1.14mm picks
We are huge Winery Dog fans here at Uber Pro Audio. Check out this great guitar rig tour video that Richie did where he walks you through the gear he uses with the Winery Dogs. First Richie shows off his custom Fender Telecaster guitar. The pickups are made by Dimarzio and contains a Twang-King and a Chopper T. His tone knob is a series/parallel switch. He has a cool aftermarket guitar tuner that looks like a white disc on one of the knobs - super convenient for him to tune his guitar. Richie shows off his Marshall 100 watt SLP amp head with Marshall 4x12 cabs that have 30 watt speakers in them. Richie discussed his Tech 21 RK5 signature pedal and talks about getting the sounds he likes out of the effect pedal, using the tone and boost features. His pedal also has a sansamp sound setting in it. On his personal version of this pedal he has phantom power added. His wah pedal had to be modified to accommodate this power change.