Paul Jackson Jr. is a fusion composer, arranger, producer and guitarist. In addition to being a recording artist, Jackson is also highly accomplished L.A. session player, having worked on projects with huge stars like Michael Jackson, Whitney Houston, Chicago, Al Jarreau, and many more!

More recenlty, Jackson can be seen playing guitar in a wide variety of styles on the huge hit TV show American Idol.

Let's take a look at some of the gear and equipment that Paul has used in his guitar rig. As you can imagine, playing all the different styles on American Idol requires Paul to have a variety of different types of equipment.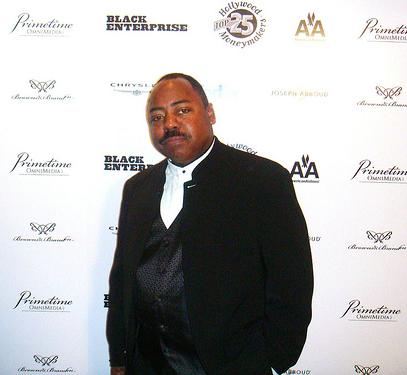 Click the gear images for more info and specs at Guitar Center and Amazon

Guitars
- Paul Reed Smith JA-15 guitar (Paul helped design this guitar)
- Paul Reed Smith Singlecut 250 (245 pic below)
- Paul Reed Smith 513
- Gibson Paul Jackson Jr. Signature guitar
- Gibson Les Paul Standard
- Gibson ES-335

- Valley Arts Custom Pro "Strat"
- Takamine Hirade Nylon String
- Takamine ENV 760S
- Martin D-35S
- Ibanez GB-10 Hollow Body Electric

- Jerry Jones 3 "Lipstick" pickup guitar
- Jose Iribe Nylon String w/ RMC Pickups




Amps and Cabinets
- Marshall EL-34 100/100 Poweramp
- Port City Oversized 2x12 with Vintage 30's
- Rivera Custom single 10 amps Divider
- Gibson Goldtone Stereo Class A amp
- Matchless DC 30
- Mesa Boogie Mark IV amp and Triaxis Preamp
- Fuchs Custom Overdrive single 10 amps
- Marshall JMP Preamp
- Eminence Red Fang speaker (endorser)





Effects and More
- Custom Audio Electronics Effects Rack (wired with Monster Cable)
- RJM RG-16 switcher
- GCX switcher
- Ground Link Midi switcher
- Monster Power rack
- Tri Stereo Chorus
- Dunlop Rack mount Crybaby
- Electro-Harmonix Black Finger Compressor

- Electro-Harmonix English Muff'n
- Fulltone Deja-Vibe
- Fulltone OCD
- Fulltone Full-Drive II
- Roland VF-1
- Mutron III
- Mutron Octave Divider
- Line 6 Echo Pro
- Line 6 Mod Pro
- Toad Works Phantasm
- Toad Works Death rattle
- T.C. Electronic G Force
- T.C. Electronic G System
- Demeter Opto Compulator and Tube Direct
- Xotic Effects: AC Stomp; RC Stomp; BB Preamp; Robo Talk
- Valveboy Overdrive
- Visual Sound H20 Chorus Delay
- Visual Sound Route 66 Compressor Overdrive
- Visual Sound Jekyll and Hyde Overdrive
- Tone Americana Evil Robot pedal




Other
- Dean Markley guitar Strings
- Levy's Leathers LTD Straps and Cases