Tom Dumont is an American guitarist and producer. Dumont is a member of third wave ska band No Doubt in which he plays guitar and keyboards, and during the band's hiatus, he began Invincible Overlord as a side project and produced Matt Costa's Songs We Sing.

Let's take a look at some of the gear and equipment that has been seen in Tom's No Doubt guitar rig.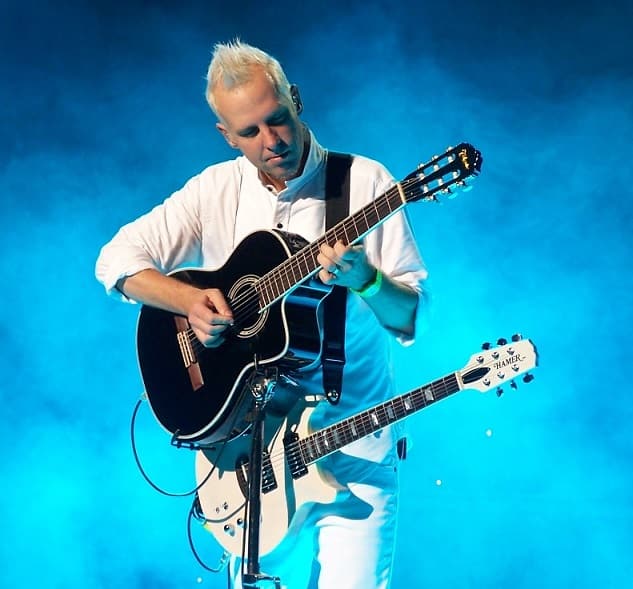 Click the gear images for more info and specs at Guitar Center and Amazon

Strings
- Ernie Ball Regular Slinky electric guitar strings. Tom used to play the super slinky strings before he moved up to the regulars.

Here's a great video interview with Tom where he talks about guitar playing and the types of guitar strings he uses. He's playing a variety of guitars including ones from Hamer and Gretsch:
- You'll notice he has a Kemper Profiling amp that he is playing in the video he did with Ernie Ball.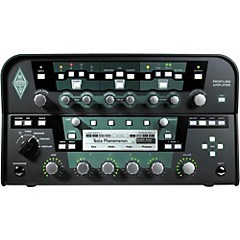 Much of the following info is based on his 2009 No Doubt touring rig.

Guitars
- GJ2 Zora guitar
Tom has used Hamer guitars for quite a while. Here are some he's been known to use:
- Hamer Vector (two Duncan Fatcat pickups)
- Hamer Monaco Elite "TV" 2005 guitar
- Hamer Korina Special (Duncan '59 pickups)
- Hamer Standard natural finish
- 2 Hamer Korina Special Junior (one with Duncan Antiquity humbuckers the other with P90's)
- Hamer Newport guitars



Amps and Cabinets
- Divided by 13 amplifier

- Soldano SLO 100 amp

- Matchless Clubman 35
- Fender Pro Junior

Effects and More
- Audio Technica Wireless receivers and Antenna Distribution System
- Furman PL-Plus Power Conditioner

- GCX Switcher Rack unit
- Ground Control Midi Board
- Whirlwind multi selector box
- DI for acoustic
- Korg DTR-1 Rack tuner
- Univibe pedal
- Voodoo Lab Pedal Power 2 Plus
- MXR Custom Aduio Electronics Boost / Overdrive
- Eventide ModFactor

- Eventide TimeFactor
- Divided by 13 Dyna-Ranger pedal
- Boss TU-2
- Boss FS-5U (used with the Eventide)

- MXR Phase 90


- MXR Bass Octave Deluxe pedal
- Tone Freak Buff Puff and Naked OD pedals
- MXR Auto Q pedal