Chris Squire is an english musician who has been the bass player and backing vocalist for the uber famous progressive rock band Yes.

Let's look at some of the gear and equipment that has been seen in Chris Squire's Yes bass rig.

We listed Chris' more recent bass rig. If you want to add comments on what you've seen him use for gear way back, please do!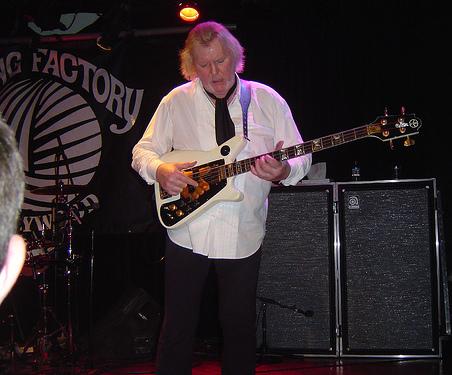 Click the gear for more info and specs at Guitar Center and Amazon

Basses
- 1964 Rickenbacker 4001 (model RM1999, serial number DC127)
- '70s Fender Jazz Bass

- Lakland Bob Glaub
- Mouradian CS-74
- MP Electra bass
- 8-string Ranney bass
- Tobias 5-string basses



Bass Amps and Cabs
- Ampeg SVT-2 PRO head (x2)
- Ampeg SVT-810E 8x10 cabinets (x2)
- Marshall Super Bass
- Marshall 4x12 cabinet

- SWR Bass 350
- SWR 2x15" cabinet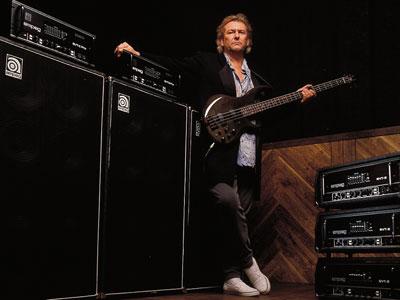 Effects and More
- Samson UR-4 and UR-5D wireless systems
- ART SGX Nightbass
- Sound Sculpture router
- MXR 1500 digital delay
- Korg Digital Reverb
- E-mu ESI-2000 sampler
- X-15 Ultrafoot controller
- Furman PL1 Power Conditioner
- Hush unit

- Maestro Fuzz Unit
- custom built tremolo
- TC Electronic Chorus/Flanger

- TC Electronic Reverb
- TC Electronic Delay
- Mutron pedal from the 70's
Notes:
Chris' pedalboard was made in 1983.
Chris had Moog Taurus and Dutron pedals, but eventually moved them to samples that he triggers live.
 


Strings, Picks, and Accessories
- Rotosound Swing Bass 66 (.045, .065, .080, .105)

- Herco heavy gauge picks
- Manny's Custom Straps