Ronnie James Dio is known as one of the greatest metal vocalists/singers that has ever graced the stage. Dio has performed with Elf, Rainbow, Black Sabbath, and his own band Dio. We don't cover a lot of singers gear, but Dio deserves a gear listing!

Let's look at some of the gear and equipment that has been seen in Ronnie James Dio's vocal equipment, accurate as of 2008.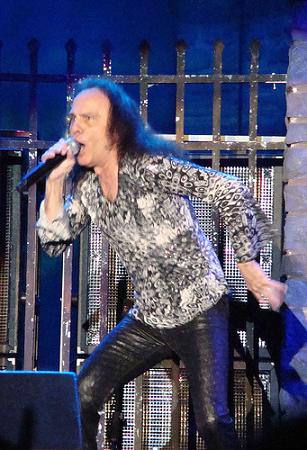 Click the gear for more info and specs at Guitar Center and Amazon

Microphone
- Shure Beta 58 wireless

- Shure Beta 58 wired (previously)







Stage Monitors
- Britannia Row or PRG monitors with 12-inch speakers (these are Dio's preferred brands)
 
That's it folks. Just a man, a microphone, and some shredtastic vocal chords!