Malcolm Young is a Scottish-born Australian guitarist, best known as a founding member, rhythm guitarist, backing vocalist and co-songwriter for the Australian hard rock band AC/DC. He's been with AC/DC since he began the band in 1973.

Let's look at some of the gear and equipment that has been seen in Malcolm Young's AC/DC guitar rig.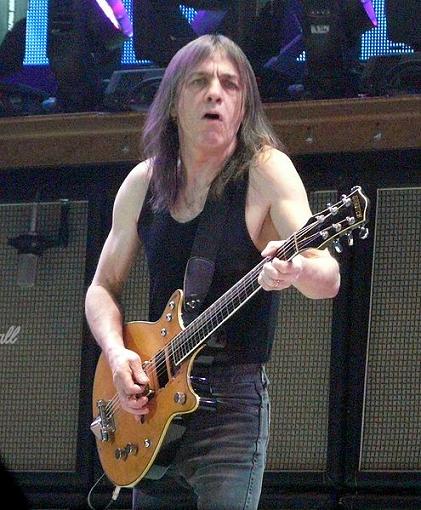 Click the gear images for more info and specs at Guitar Center and Amazon

Guitars
- Gretsch Jet Firebird or Roc Jet

- Gretsch G6131MY and G6131SMY Malcolm Young I and II Signature Electric Guitars

- Gretsch White Falcon 1959 that he eventually sold




Amps and Cabinets
- Marshall 1959 SLP plexi 100 watt heads
- custom made Wizard heads
- Marshall Super Bass 100 heads
- 4x12 Marshall cabinets (look like 1960BX cabs)
- Marshall JTM45/100 with KT66s



Effects
- Samson wireless
- IK Multimedia Amplitube 2 software used on the "Black Ice" album




Strings and Picks
- Gibson pure nickel roundwound strings, .012 to .056.

- heavy Fender pick