A few years ago Ozzy Osbourne built his first ever home recording studio. Checkout what studio gear he put in it - this is the stuff dreams are made of.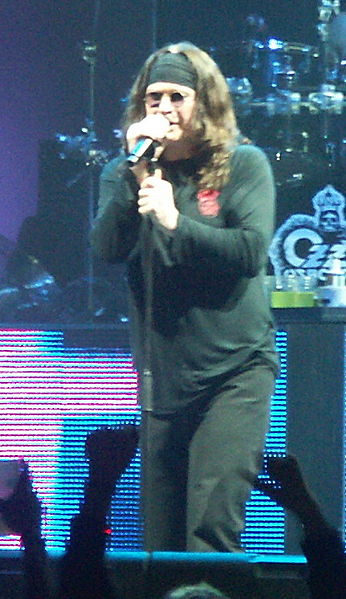 Click any of the gear images below for more info and specs at Musicians Friend

The studio has a red and black motiff. The studio is builkt around Pro Tools - an HD3 system with 48 channels of input and output. Ozzy's choice of input modules were coveted Neve modules. All wiring is Monster Cable, using Neutrik Black Gold connectors. All signal — analog, digital, and word clock — is routed through the custom-made patch bays. Pro Tools is controlled using a Digidesign Control 24 built into an Argosy console enclosure.
The monitoring in the studio was originally going to be Yamaha NS10M's (a classic) powered by Bryston 4B amplifiers. This setup wasn't loud enough and Ozzy eventually moved to Genelec 1038B monitors on stands with a 7071 sub.
Other tech choices include Lexicon 960L and TC Electronic System 6000 multichannel processors, Digidesign PRE 8-channel mic preamps, Brent Averill-modified Neve mic pre/EQs, and a closet full of Shure, AKG, and Neumann microphones.
Gear List:
CONSOLE: Digidesign Control|24
RECORDERS: TASCAM DA-45HR DAT, A700 CD/cassette, CD burner
MONITORS: Genelec 1038, 1032, 7070 subwoofer; KRK V88, Yamaha NS10m

OUTBOARD:
Chandler Limited LTD-1, LTD-2;
Universal Audio 1176

DBX 165

EFFECTS: TC System 6000, Lexicon 960L
MICROPHONE PREAMPS: Chandler Limited TG-2, Brent Averill 1073 mic pre/EQ [2], 1081 mic pre/EQ [2]; Digidesign PRE

MICROPHONES:
Neumann M49
Neumann U87 [2]

AKG C414TLII

Sennheiser MD421 [2]
Shure SM81

Shure SM57

COMPUTERS: Apple Macintosh G4/933MHz with 1.5GB RAM, Cinema Display, Magma expansion chassis, Rorke and Glyph hard drives, networked SNS Fibre Channel hard drive system, Runco CW-43MC plasma TV (can be used as HDTV or as a second computer monitor)
DAW: Digidesign Pro Tools HD3 Accel, 192 I/O [2], 8-channel analog input and output expanders, 192 Digital I/O, Digidesign Sync I/O

SOFTWARE:
Digidesign Pro Tools
Waves Platinum bundle
McDSP FilterBank, URS Everything EQ bundle

AC POWER CONDITIONING: Richard Gray power 1200S, Monster Power AVS2000 voltage stabilizer, Equi=Tech power conditioning on all outlets