Josh Ritter is an American singer-songwriter and guitar player. Ritter has headlined with big acts such as Joan Baez.

Let's look at some of the gear and equipment that has been seen in Josh Ritter's guitar rig.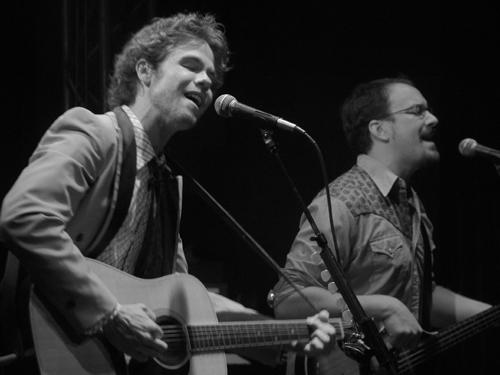 Click the gear images for more info and specs at Guitar Center and Amazon

Guitars
- 2007 Gibson J-45
- 1967 Gibson J-45 for open tunings
- mid-90's Ibanez Talman TC 630s guitars



Amps and Cabinets
- 2005 Ampeg Superjet Amp for electrics
- Fishman Rare Earth pickups

- L.R. Baggs Para Acoustic D.I.





Strings and Picks
- D'Addario medium gauge for acoustic guitars


- D'Addario heavy gauge for electric
- Dunlop Nylon .50mm picks

- Fingerpicks barehanded