Tom Araya is both the bassist and vocalist of the American thrash metal band Slayer.

An interesting fact about Aray is that he was employed as a respiratory therapist in the early 1980s, and used his earnings to finance Slayer's debut album Show No Mercy.

Let's look at some of the gear and equipment that has been seen in Slayer bassist Tom Araya's Bass Rig.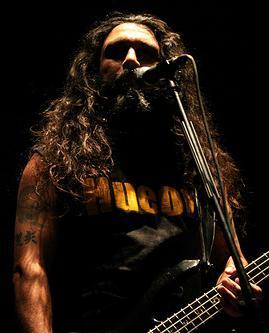 Click the gear images for more info and specs at Guitar Center and Amazon

Bass Guitars
- ESP TA-500 and TA-200 custom Tom Araya Signature Model Basses
- Hill and B.C. Rich basses
- EMG and Bartolini pickups

Amps and Cabinets
- Marshall VBA 400 bass heads
- Marshall custom 8x10 bass cabs
- Ampeg SVT-4 Pro amplifiers

- Ampeg SVT-2 Pro amps as spares

- Ampeg 8x10" SVT-810E bass cabinets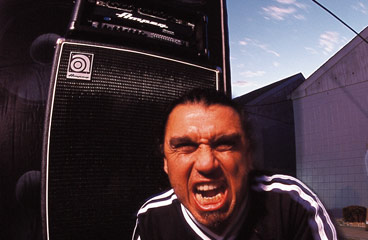 Effects and More
- MXR Bass D.I. + M80

- MXR / CAE MC402 Boost/Overdrive
- Nady 950GS wireless
- dbx 160A compressor

- Juice Goose rack power 200

- Whirlwind A/B selector + cable in case of wireless failure

Strings and Picks
- Dunlop Nickel Electric Bass strings

- D'Addario XL strings

- Dunlop Celluloid picks
- D'Andrea 346 MD BLK CX (rounded triangle, medium .71mm, celluloid) Picks

- D'Andrea straps