Kenny Chesney - your all american guitar slinging country music super hero. That's right, Kenny Chesney does more than just sing - he also plays guitar on stage. Kenny sure knows a nice instrument too. playing mainly Gibson electric guitars and Takamine Acoustic guitars.
It was very hard to find any info on what Kenny plays, but we did some research and will share this info with you below. A lot of our research is based off of live sightings of Kenny. Let's look at what gear and equipment has been seen in Kenny Chesney's Guitar Rig!
If you have anything you can add to this article, post a comment.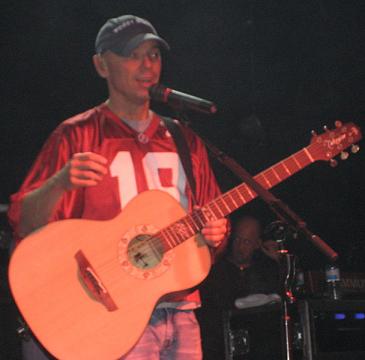 Click the gear images for more info and specs at Guitar Center and Amazon

It is a fact that Kenny plays Gibson guitars. On the Gibson site there was a blurb about how Kenny's favorite guitar is the Gibson Les Paul Standard (an awesome guitar by the way).
- In one picture it appeared that Kenny was playing a sunburst Gibson Les Paul standard. It's one of the most popular guitars of all time:

- In another Kenny Chesney is playing what appeared to be a Gibson Les Paul classic, in black.
- Kenny's guitar in other pictures sure looks like a Gibson Les Paul Standard 50's neck electric guitar in the Midnight Manhattan color: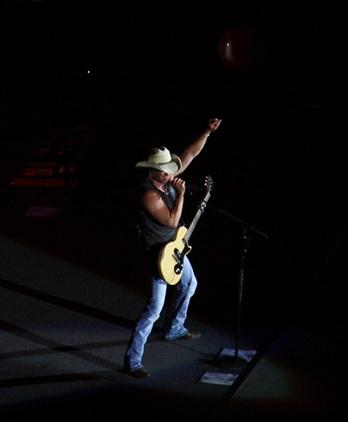 - It's somewhat hard to tell from the picture, but it appears Kenny is playing a Gibson Les Paul Junior in TV Yellow OR a Melody Maker guitar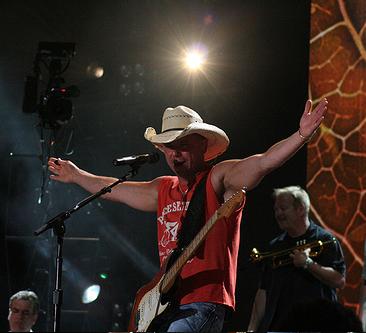 - Above it looks like Kenny is playing a Fender American Stratocaster in sunburst
- Kenny plays Takamine acoustic guitars.
- More recently Kenny has been playing his Takamine Signature KC70 acoustic guitar
- In older pictures it appeared like he played a Takamine EF341SC Acoustic Guitar:

- Kenny also has been seen playing a Takamine 2001 Limited Edition guitar.
- For amplfiers, there is even less info. Kenny Chesney is a Peavy endorser. On their site there is a bio for him but it mysteriously doesn't list the gear he uses. There is however this paragraph in a different section of the site: "Chesney's band uses Peavey T-Max bass amplifiers and Classic 30 and Nashville Series steel guitar amplifiers".
Here is the Peavey Classic 30 amp:

- Bad Cat amplifiers have also been seen at Chesney shows