Billy Corgan has been on the scene with The Smashing Pumpkins for a long time and also some other interesting side projects like Zwan. In this article we take a look at what our guitar hero uses for guitar gear and equipment. Let's take a look at what gear and equipment has been seen in  Billy Corgan's Guitar Rig!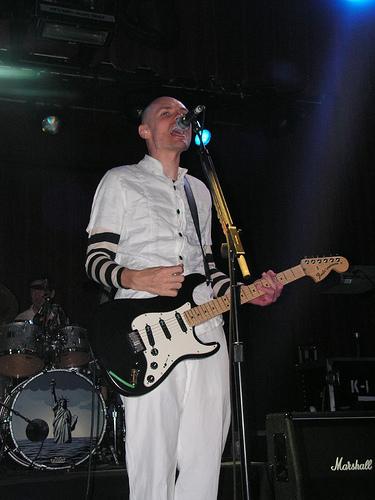 Click the gear images to get more info & specs at Guitar Center and Amazon

Guitars
Note: Billy has played many guitars. Here is a good sampling of them.
- Reverend Billy Corgan Signature Electric Guitar

- Fender Billy Corgan signature Strat - this guitar has Dimarzio pickups. Don't be fooled - they look like Lace Sensors.

- Fender Mustang electric guitars
- Fender '57 reissue Stratocaster

- '74 Fender Stratocaster
- '72 Gibson ES-335

- Gibson Les Paul Special

- Gibson SG Special

- Gibson SG Standard

- Gibson Flying V

- Fender Eric Clapton Signature Strat with Lace Sensor pickups (used on Siamese Dream)
- Ovation 12-string Elite acoustic (black) and Ovation Standard Balladeer

- Epiphone G-400 SG (with EMGs)

- Gibson Dove Acoustic

- 1947 C.F. Martin 00-28G Acoustic Guitar (recording of "To Sheila")
- Taylor 610ce and 810ce acoustics

- Gibson Tony Iommi signature SG
- Schecter C-1 EX baritone (Gibson Tony Iommi Guitar Pickups)
Pickups
- Railhammer Billy Corgan Humcutter Guitar Pickups

- DiMarzio Billy Corgan Prewired Pickguard

- DiMarzio DP226 BC2 Billy Corgan Bridge Pickup

- DiMarzio DP225 BC1 Billy Corgan Neck Pickup

Note: Corgan has used Lace Sensor pickups on many of his Fender guitars

Amplifiers and Cabinets
- 1984 Marshall JCM 800 100-watt amplifier head with KT-88 tubes
- Marshall JMP-1 rack preamp
- ADA MP-1 preamp
- Vox AC30
- Orange OR-80 amp head
- Marshall MK II 100-watt head
- Marshall 1960A/B 4 X 12 cabinets

- Fender Twin Reverb

- Bogner Uberschall heads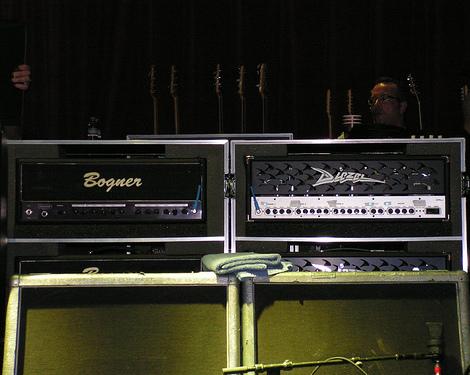 Effects
Billy has a large collection of pedals, including:
- Electro-Harmonix Big Muff distortion pedal (set to 1'oclock, 1'oclock, max)
- Fender extreme octave/fuzz pedal - The Fender Blender

- Electro-Harmonix Small Stone Phase Shifter pedal
- Electro-Harmonix Micro-Synth
- Alesis 3630 compressor

- EVENTIDE H-3000SE Ultra Harmonizer

- Digitech DHP-55 Harmony processor
- Korg SDD-2000 sampling digital delay
- Mu-tron Bi-Phaser
- Digitech whammy pedals

- Electro-Harmonix Electric Mistress flanger
- DLS Effects Ultra ChorusII (thanks to Dave at DLS for the info)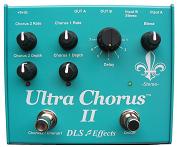 - DLS Effects RotoSIM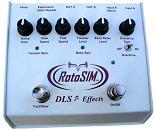 - EHX Polyphase (old version)
- MXR Distortion II
- MXR Phase 100 (Siamese Dream lead tone, turn speed down)
- Ring Stinger pedal
Strings
- DR Hi-beam nickel-plated strings -.009's-.042's