Walter Wong makes the recording studio gear that you love. Working at EAW, Wong has helped develop studio favorites like Mackie HR824 mk2 and Mackie HR624 mk2 monitors. Lucky for you, our good friend gave us an exclusive interview. It doesn't get much better than this!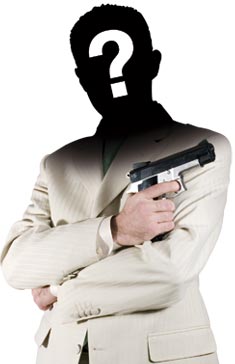 ÜberProAudio: Thanks for taking some time out of your day to hang out with us Walter. So, tell us a little bit about the company you work for and what you do there.

Walter: EAW is specialized in making high-end pro-audio loudspeaker and equipment manufacturing company. Guys in here have so much knowledge that you would never get tired of learning from them. In the mean time, I can experience the newest equipment on hand. My job here is to design, prototype, and tune the electronics circuitry for loudspeakers, test the capabilities of the latest products.
ÜberProAudio: What does a typical day at EAW look like for you?

Walter: It is like coming back home because there is so much fun in here playing with the products.
 

ÜberProAudio: We know you get to work with a lot of cool gear. Any other perks of the job?

Walter: Secret~ you will have to join and find out ;)


ÜberProAudio: You've helped develop the Mackie HR824mk2 8.75" Active High-Resolution Studio Reference Monitor
, which is a recording studio favorite. What do you think about the differences between this new version (mk2) and the previous Mackie HR824 Studio Monitor?

Walter: The EQ tuning for mk2 is fantastic with using the latest technology so that the amplifier is fine tuned with the new designed cabinet. The sound from mk2 is much crisper and surely outperforms the previous design, not to mention the coolest look and the finish of the speaker itself.
Mackie HR824mk2 active studio monitor (click pic for more info): 

ÜberProAudio: What is some other music gear you have worked with? Any favorite pieces?

Walter: DSAi - equipped with the ability to steer and aim the "sweet spot" to the desired area, which is a coolest feature one can get.
HR 624/824 mk2 – because I worked on it
NT series – it sounds wicked sweet with Gunness Focusing Technology
Mackie HR624mk2 active studio monitor (click pic for more info):



ÜberProAudio: What type of schooling did you need?

Walter: Majoring in Mechanical Engineering, Electrical Engineering, or Computer Science would be a good start.


ÜberProAudio: Why did you want to get into this type of work?

Walter: I'm always interested in audio industry even before I entered engineering school. Audio industry has its uniqueness, and it is challenging, but at the same time, it is fun and joyful, because I can experience the latest product on the first hand.
ÜberProAudio: Any funny stories or interesting experiences that stand out in your career?

Walter: HR824 mk2 is a fun experience as we spent insanely amount of time to fine tune 0.5dB at high frequency range.


ÜberProAudio: Do you own any gear?

Walter: HR624…I know I should have waited for mk2.

ÜberProAudio: Any final words for UberProAudio.com readers who want to get into the type of work you do?

Walter: Electrical, Mechanical, or Computer Science background would be a good start, and most importantly the passion and stubbornness of excellent sound quality.