Jeremy DePoyster, guitar player in the band Devil Wears Prada, checks in with UberProAudio from the road (Vans Warped Tour 2011) to give an update on what guitar gear is in his summer tour rig. Make sure you check out the bands upcoming album "Dead Throne"!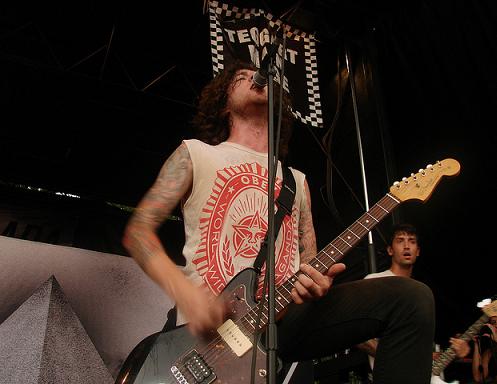 On 7/10/2011, as the band was traveling from their Illinois Warped Tour show to Minnesota, Jeremy wrote:

Hey, my name is Jeremy and I play for The Devil Wears Prada.. Just thought I'd give you an update on what I'm currently rocking:

Amp:
- Orange Rockerverb 100 Head




Guitars:
- Gibson Les Paul Custom



- ALL with Seymour Duncan JB pickups in bridge.






Pedalboard:
- Carl Martin Octaswitch

- Fulltone OCD
- Boss NS-2




and in the loop:

- EHX Holy Grail Nano