Details

Category: Who Plays What
Last Updated on Friday, 15 February 2013 21:11
Published on Monday, 10 March 2008 20:35
Marco Hietala is the male vocalist, bassist and songwriter of the Finnish heavy metal band Tarot and bassist and the male vocalist of the Finnish symphonic power metal band Nightwish.

Marco has mainly been a Warwick guy, and who can blame him. Warwick basses and equipment rules! Let's look at some of the gear and equipment that has been seen in Marco Hietala's bass gear rig.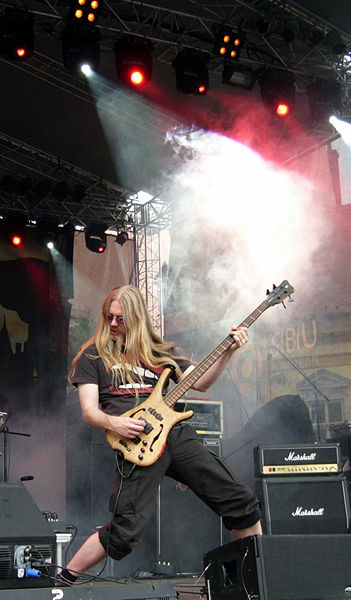 Click the gear images for more info and specs at Musician's Friend
Basses
- Warwick Infinity 2000 LTD Bass Guitar

- Warwick Buzzard Signature JE custom shop bass
- Warwick Vampyre SN - Marco's Newest Bass Guitar. (below I have pictured a vampyre ltd. check out the price on that bass! Ha.)


Amps and Cabinets
- Warwick Pro-Tube IX and IV bass Amplifiers (not available in the USA according to Warwick's site)
- Warwick 410Pro 4x10 Speaker Cabinets

Other gear
- SansAmp Tech21 GT2 Amp Modeler