Details

Parent Category: Articles
Category: Quizzes
Last Updated on Thursday, 28 February 2013 20:38
Published on Wednesday, 27 August 2008 12:07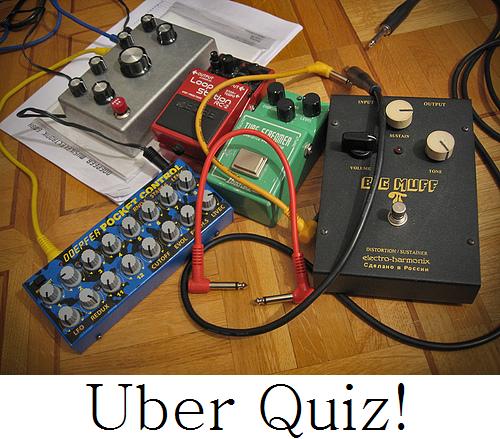 So you think you know a thing or two about guitar gear. But do you? Can you hang with the Uber gear junkies? This is the first Uber guitar gear quiz. If you guys like them, we'll make more. So test your manhood (or womanhood) and see if you can score 100%. What's a guitar......duh......? Don't forget to ask your friends to take the quiz to see what skillz they have too!
Please fill in a value for the following field(s):